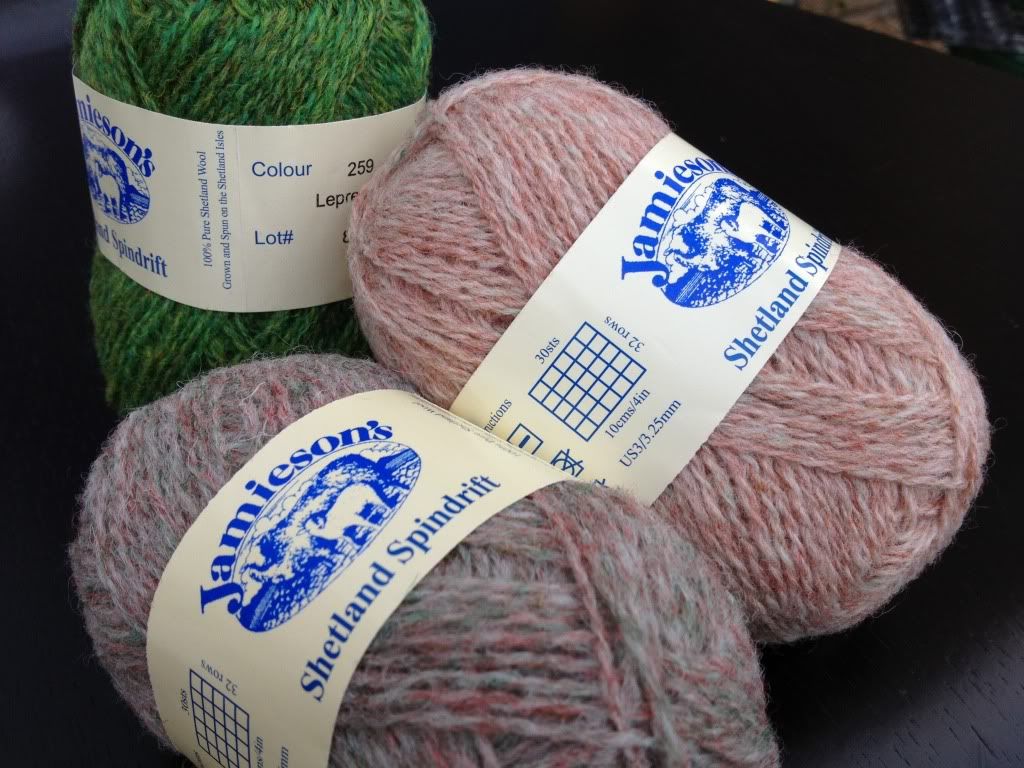 Jamiesons Shetland spindrift yarn; Oyster, Fog and Leprechaun.
After stumbling across the Utah Killer bug, I knew the sample of yarn used to tie it wouldn't last me long. I bought some balls of the same colour, Oyster, along with two other colours I fancied trying.
One of them was similar to the Oyster. Called Fog this yarn looked a lot greyer and in the hand contains a lot of green streaks. This I wanted to use for general shrimpy bugs, tied as the UKB is but providing a different shade. The other yarn called Leprechaun is a multi tonal green yarn with yellow flecks running through to break up the colour. When I saw this colour I immediately thought Rhyacophila larvae. Although the wool turns darker when wet it still makes a nice fly. The fly tied with Fog caught me a number of roach from a small pool in a river I fish. This may mean nothing but those same fish refused a JP Caddis Pupa when it had been hammering all other fish in the river from dace, chub to trout. I feel it has already earned it's place in my fly box.
There are some other colours that I am looking at; there's an apple green which looks spot on for the proper shade for a Rhyacophila, so watch this space.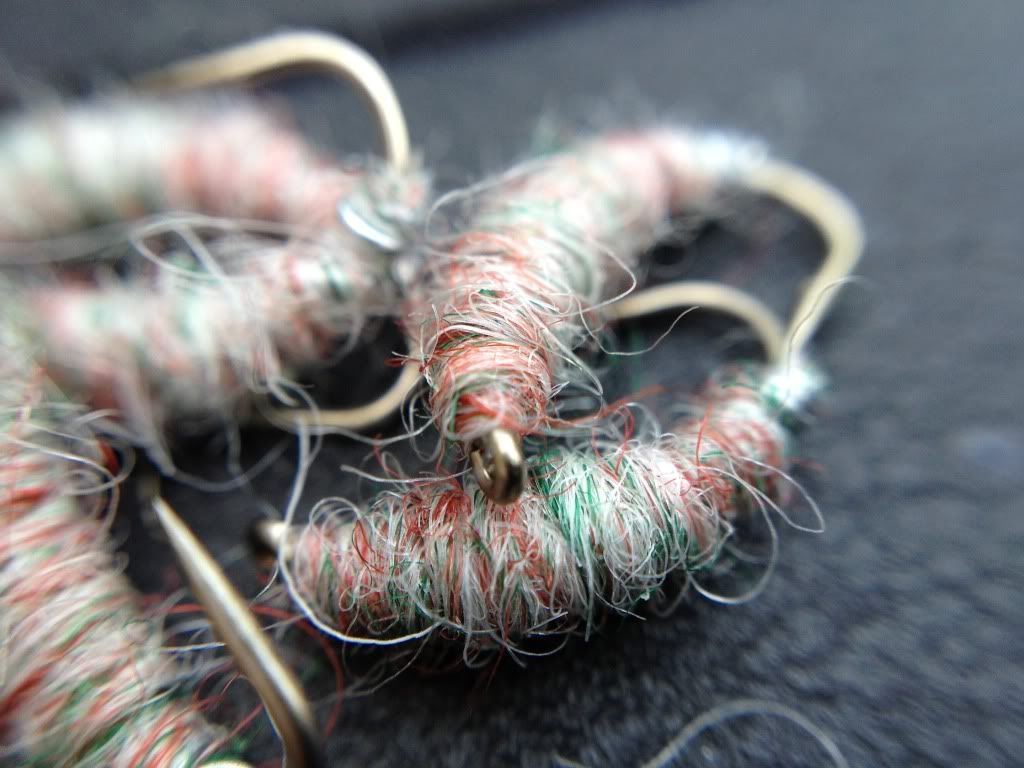 Shrimp bug tied with Fog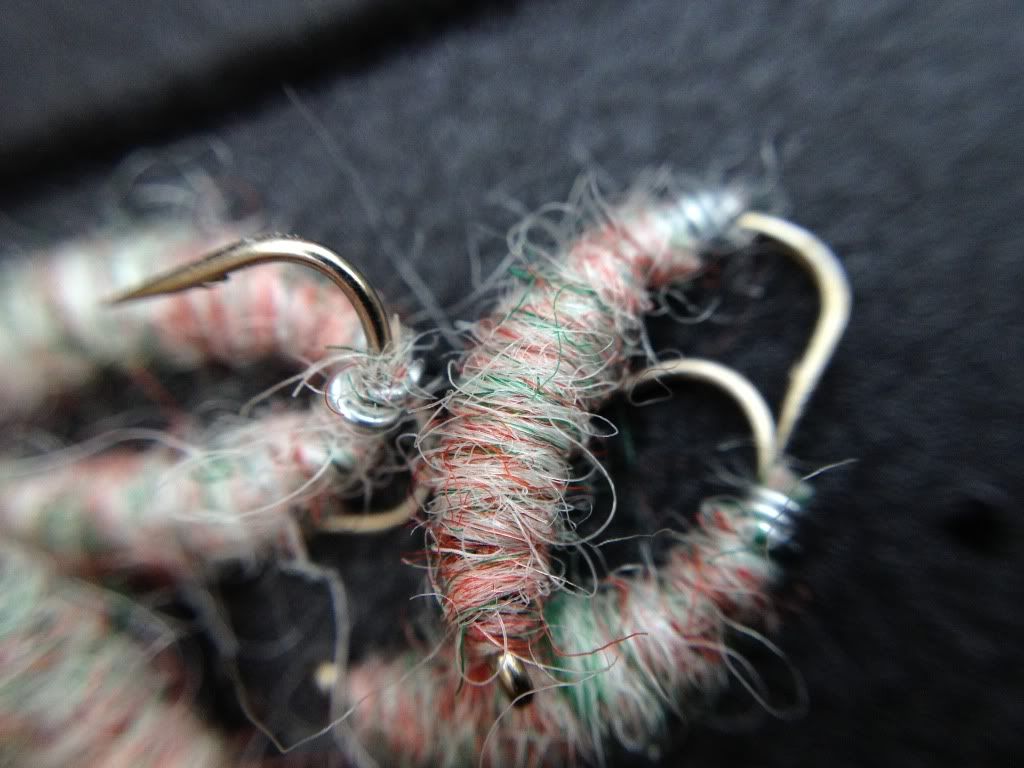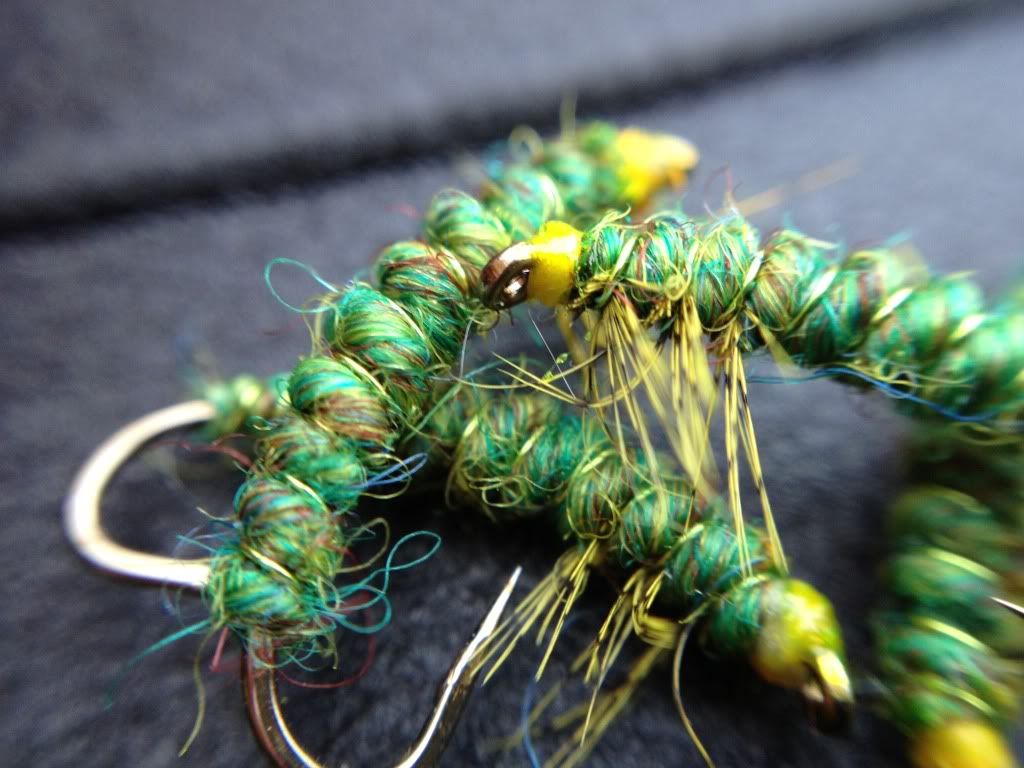 Rhyacophila larvae tied OE style