My blog post on Sawyer's killer bug has so far been my most popular.
Another upside of this post is that I received a PM from a chap called Andy on flyforums. He very kindly offered me a metre of 477 yarn along with some other yarns he thought might be useful to me; he only asked for some flies that had featured on this blog in return. How could I refuse. Andy sent me a couple of good lengths of Jamiesons Shetland spindrift yarns in oyster and sand colours, a smidgen of the same yarn in a purple colour and a couple of pieces of different materials to use for making wings. But the biggest surprise was the Chadwicks 477. I was genuinely gob-smacked when I saw how much Andy had sent me, not only was it on a card but there was at least four metres still on it. I just couldn't believe it, I immediately thanked Andy via a PM and told him how grateful I was, it had me grinning like a child. When asked what he would like in return Andy said he particularly liked the klinkhämmers and Adams paraloop emergers, which were sent to him in return.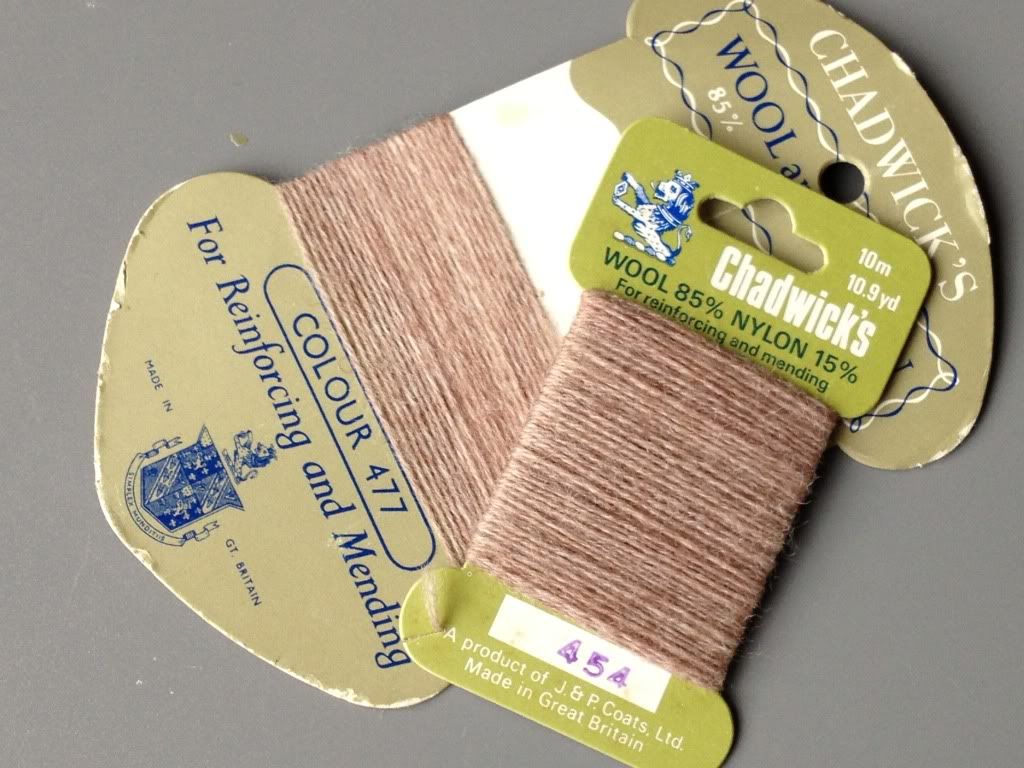 So now I have some 477 in my possession I can do some comparisons with the yarn I use to substitute it. As you can see from the pictures they visually look very similar; the 454 is in my mind a good alternative.
Spot the difference!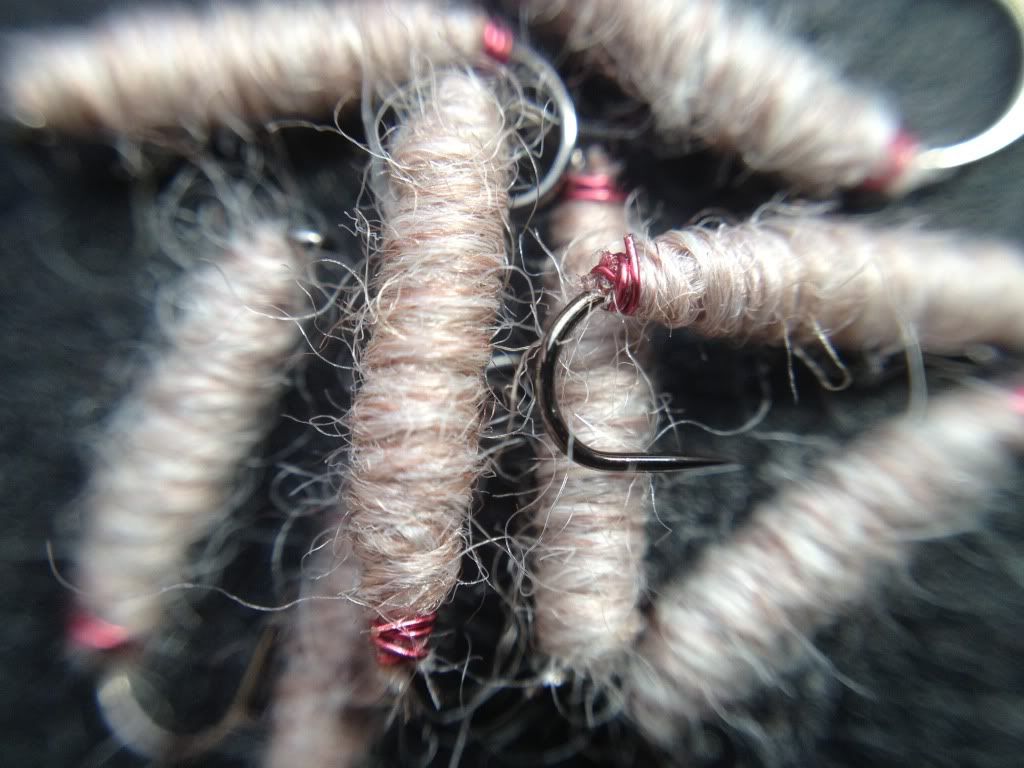 Can you tell which is which yet?
But it is when the flies are wet that the difference is noticeable; the 477 yarn turns darker when wet, the colour change is amazing. I'm not so sure that a bug tied with Chadwicks 477 would out-fish one tied with a similar coloured yarn though. It is great to have been able to tie some Killer Bugs with the genuine coloured yarn, but I'm more than happy with my cheap sub.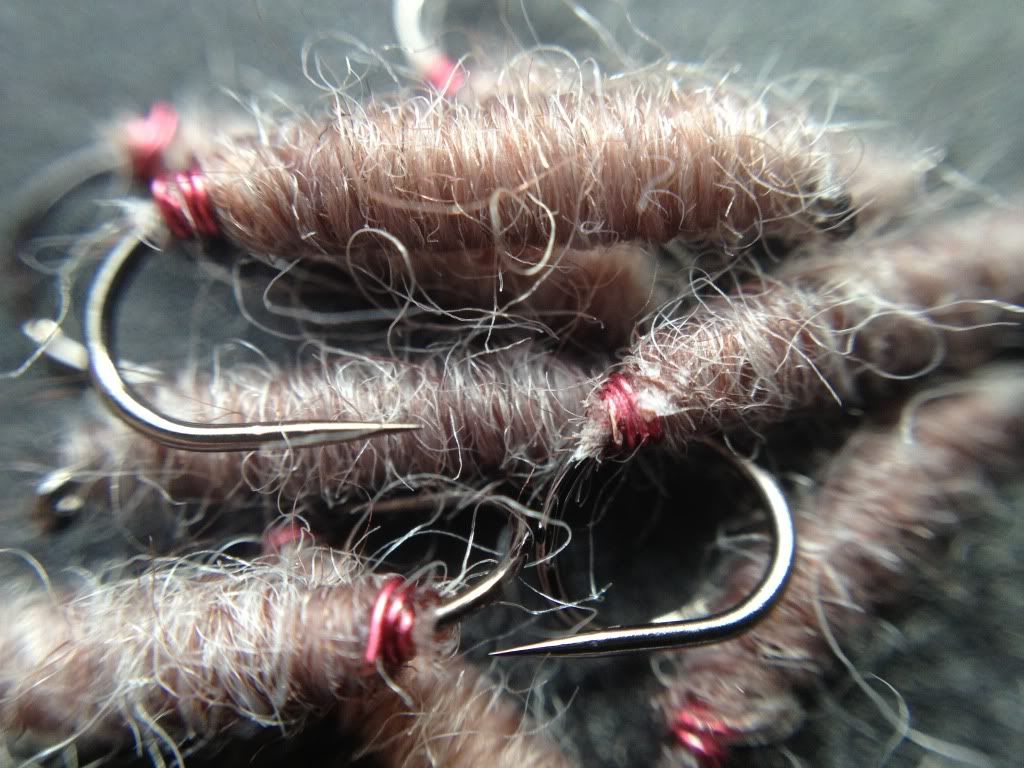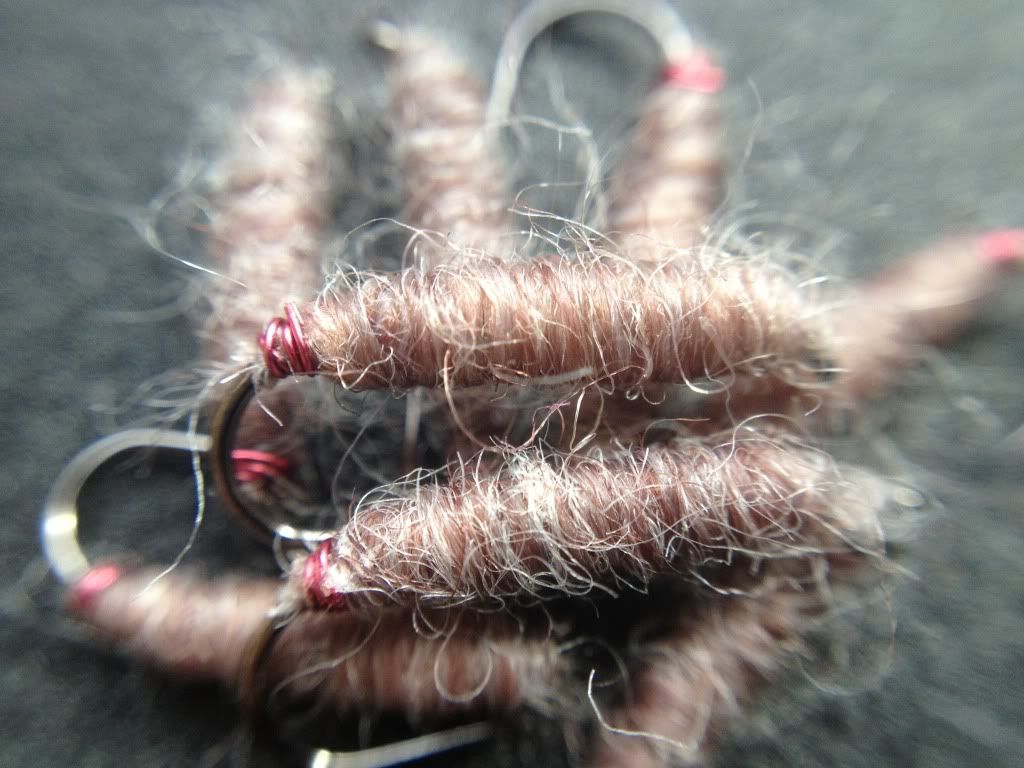 When wet the difference is noticeable. The darker fly is the 477.
Chadwicks 477 on the left 454 on the right.