Last year I revealed I had a new found love for Sawyer's killer bug after catching my biggest wild brown trout on one. The post can be read
here.
With the coarse season under way, the usual assortment of baits are finding their way into the river. Well on Wednesday using the gold wire-cream chadwicks wool "maggot" version, I caught an even bigger WBT. I collared a couple of lads to take some pics for me.
There was no way just a picture with this trout in my hands or the net be good enough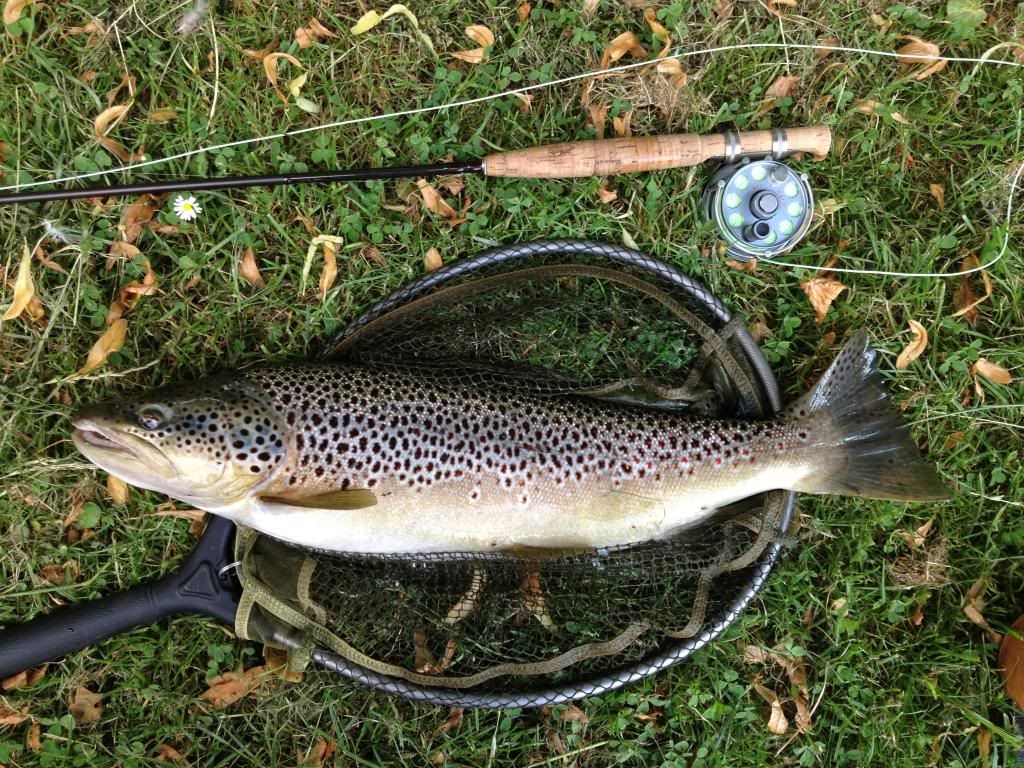 This picture was taken so I could estimate the size which is around 22-23"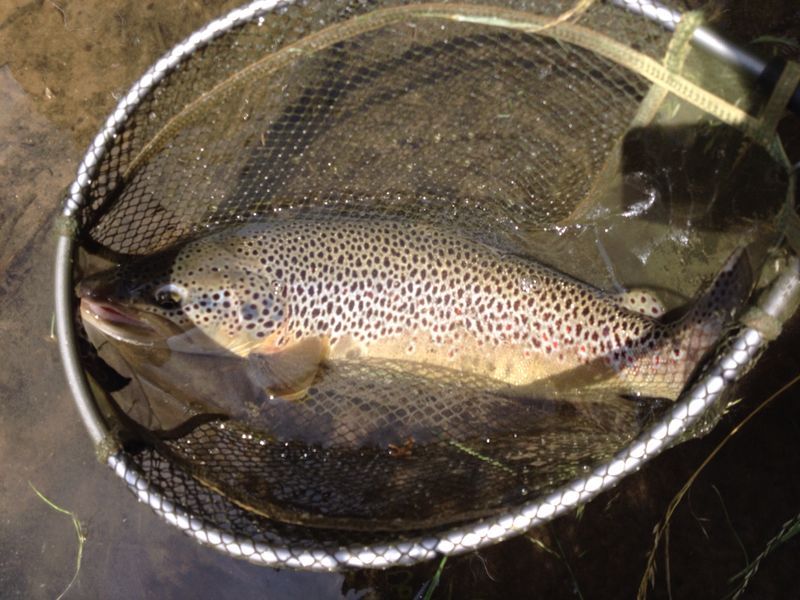 I may need a larger net soon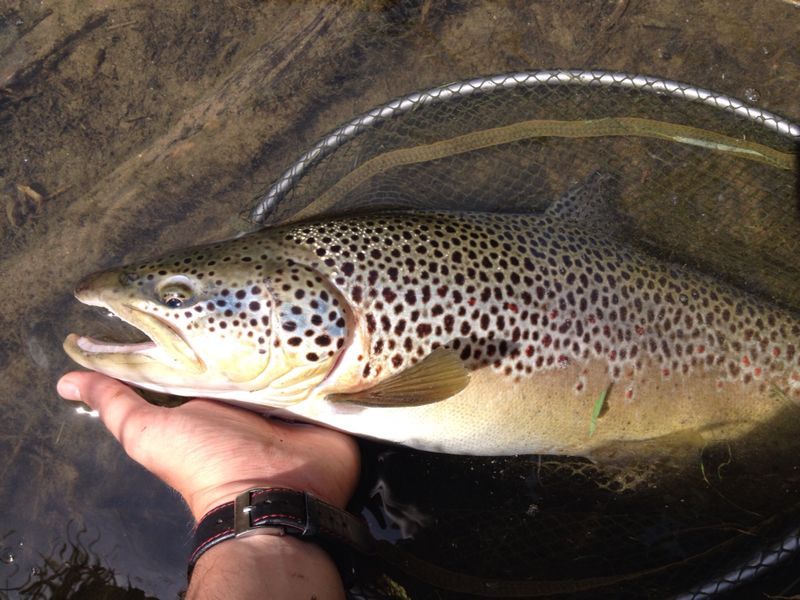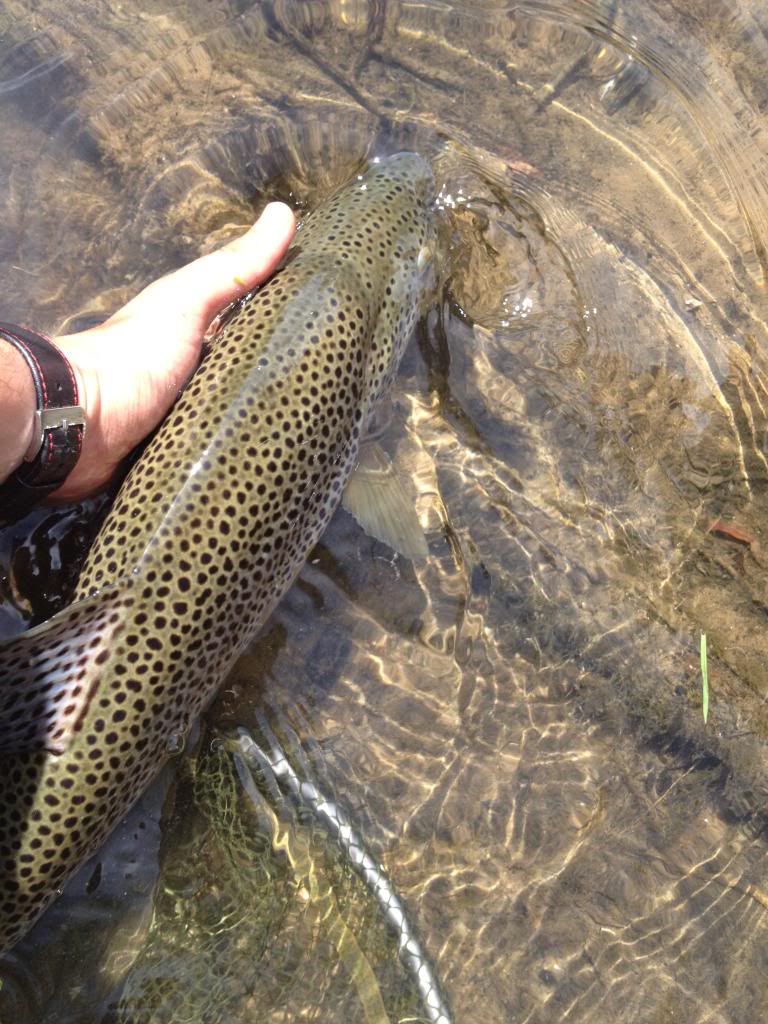 Broad shoulders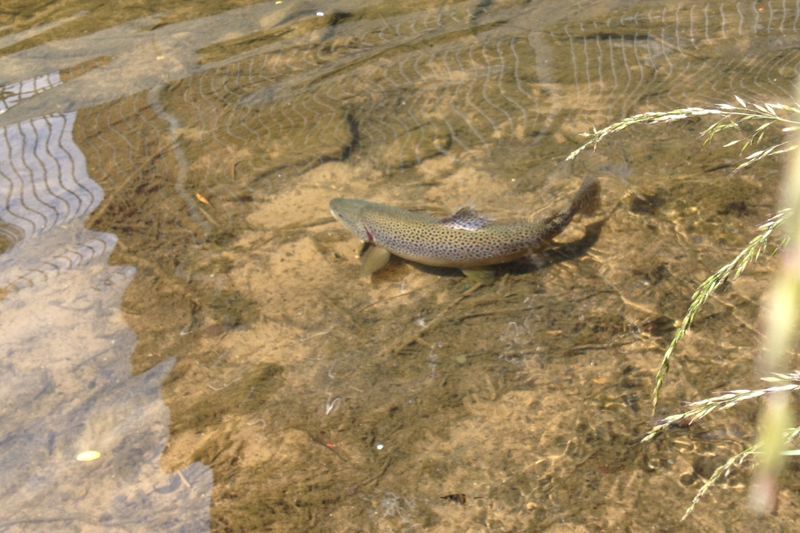 Going back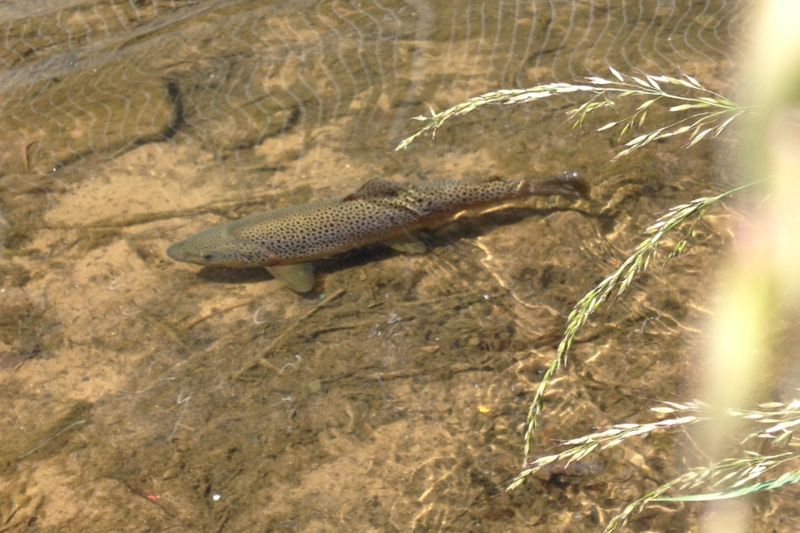 The trout swam off strongly after a powerful fight