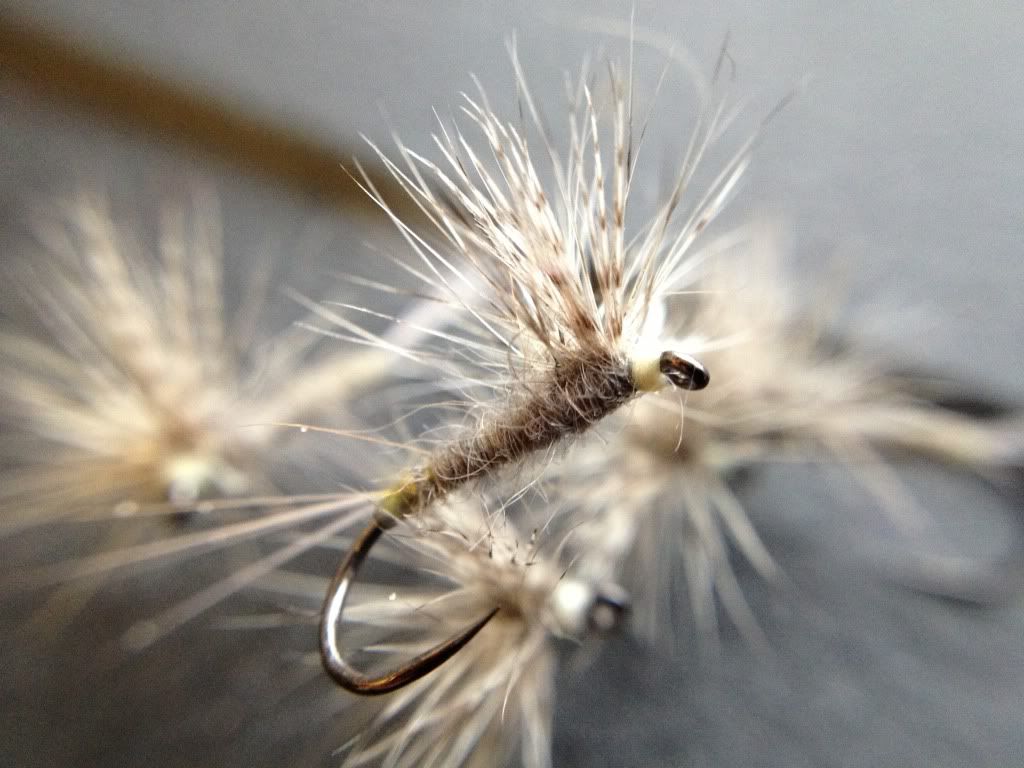 The Phd tied with the original natural mallard wing
In the past, when I have been tying Phd's, Barbour paraduns or any other patterns requiring mallard flank, I have used marker pens to colour where necessary. Normally I have only used various shades of grey depending on how dark I wanted the wing. Results were mixed, the flank took the colour well enough but I didn't feel it would last. An alternative is of course commercially dyed feathers.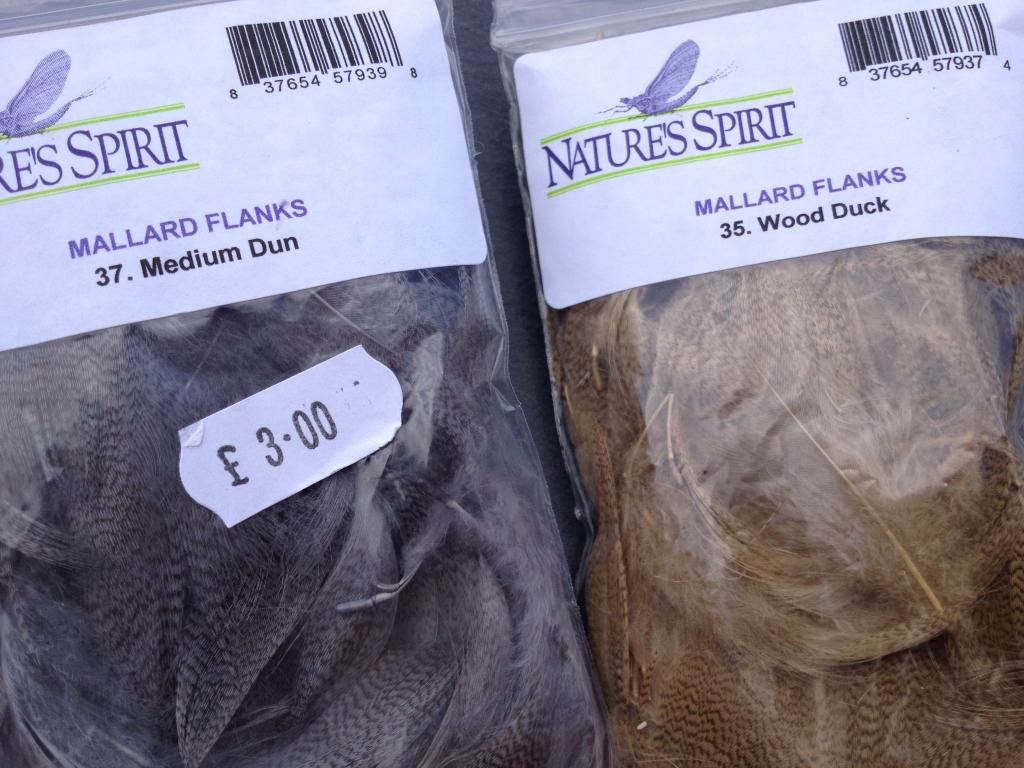 Being a fan of Nature's Spirit products, it was inevitable I would end up trying some of their dyed mallard flank. Medium dun and summer duck are the colours I have used so far, the results are good. A wing made of the medium dun makes a fly look darker overall compared to natural mallard. The summer duck substitute is quite good, not as subtly coloured as the natural carolina wood duck flank, but certainly acceptable.
I have tied up a Phd.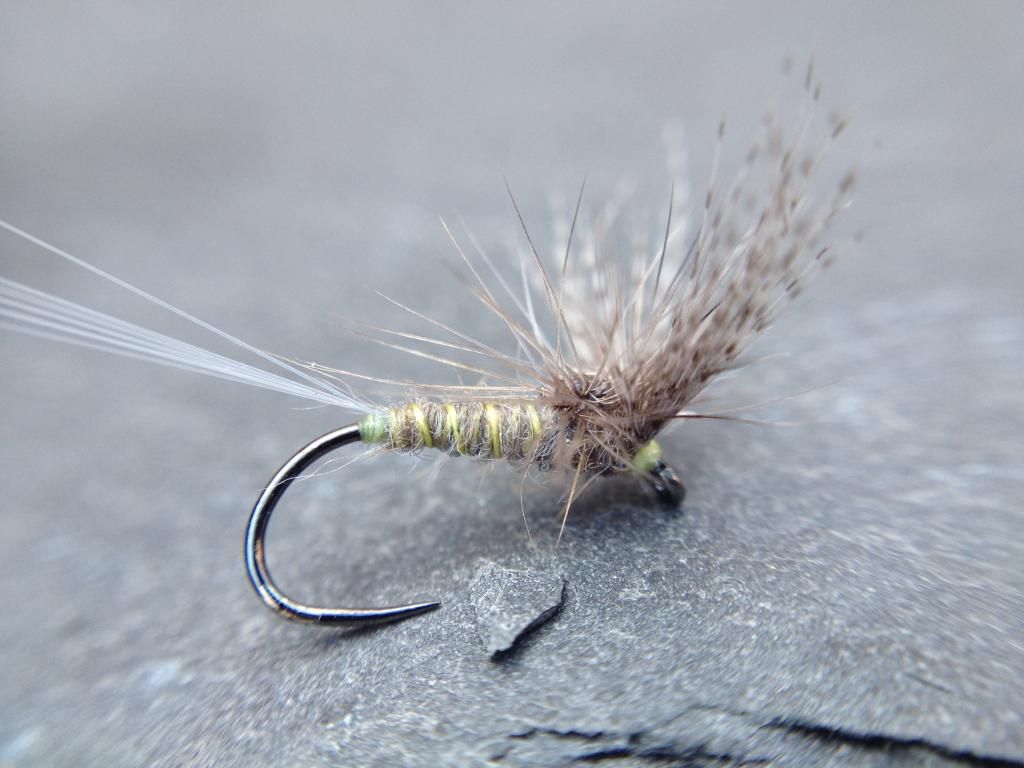 The dyed mallard flank really adds to this fly, in my eyes anyway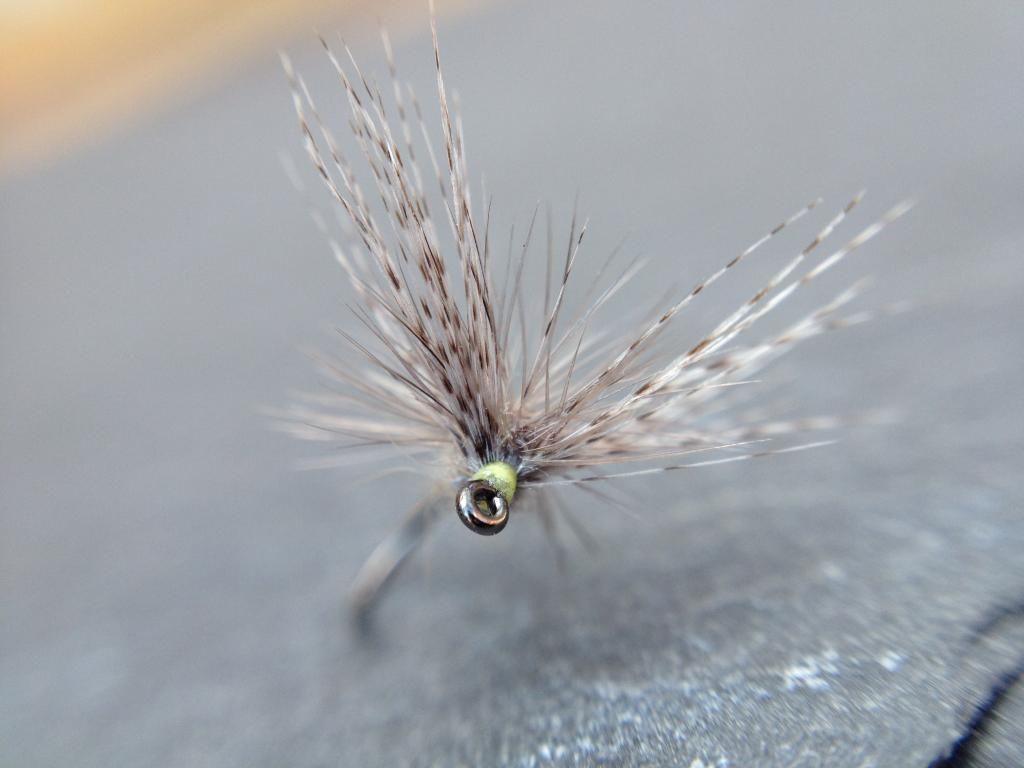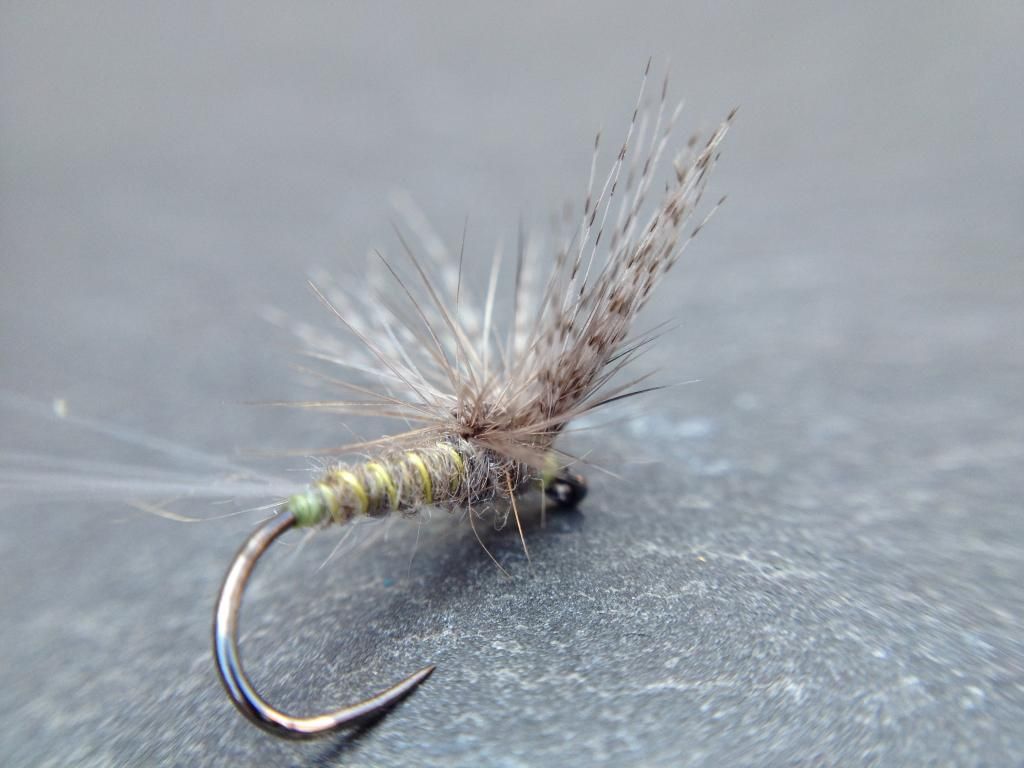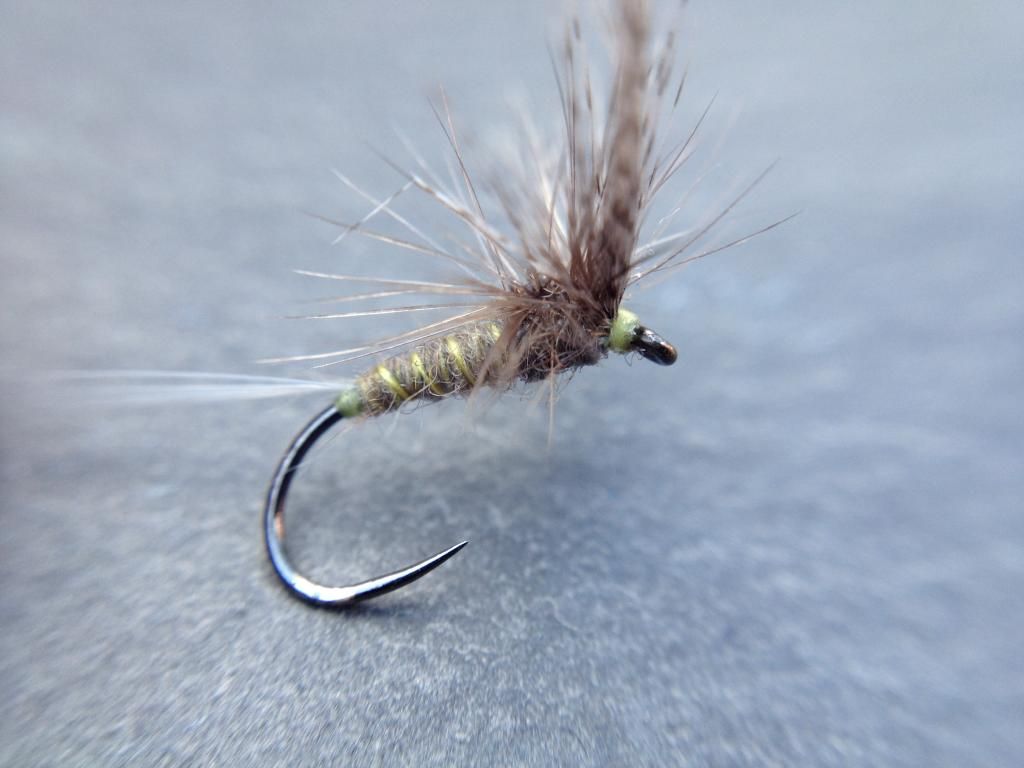 Some Catskill style dry-flies. Summer duck is well used in the States on the Catskills pattern, the Hendrickson is one of the best known.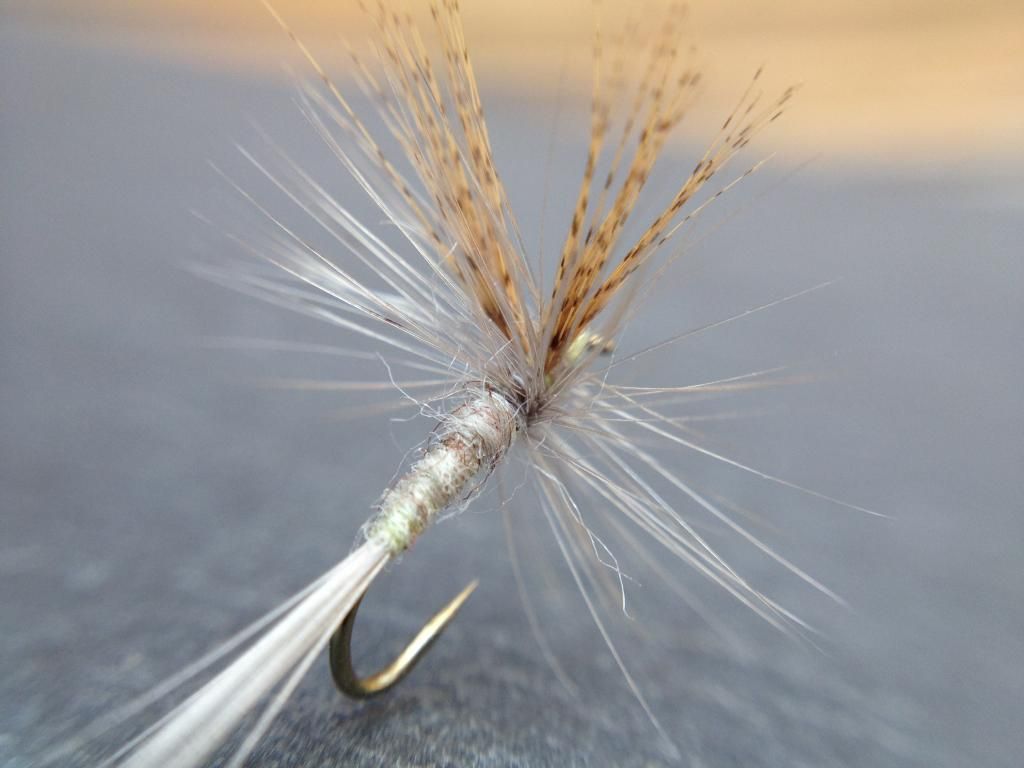 The summer duck sub is a deep rich colour
A hendrickson with a medium grey dun hackle, tied short at the eye in the tradition Catskill style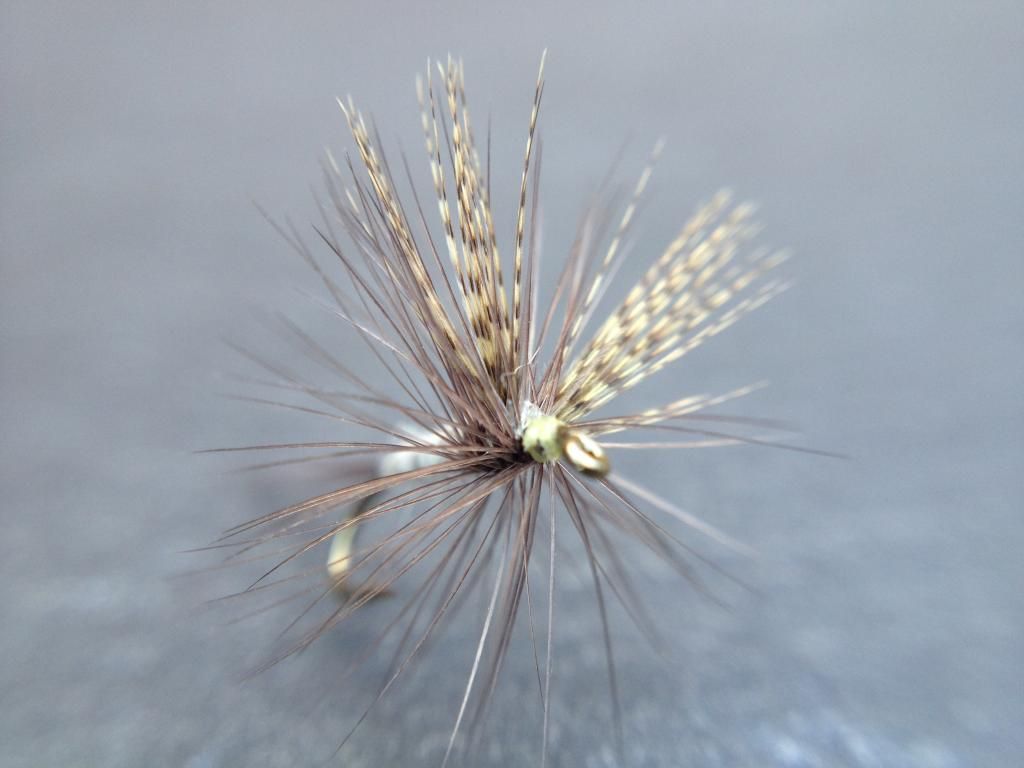 This is tied with a dark dun hackle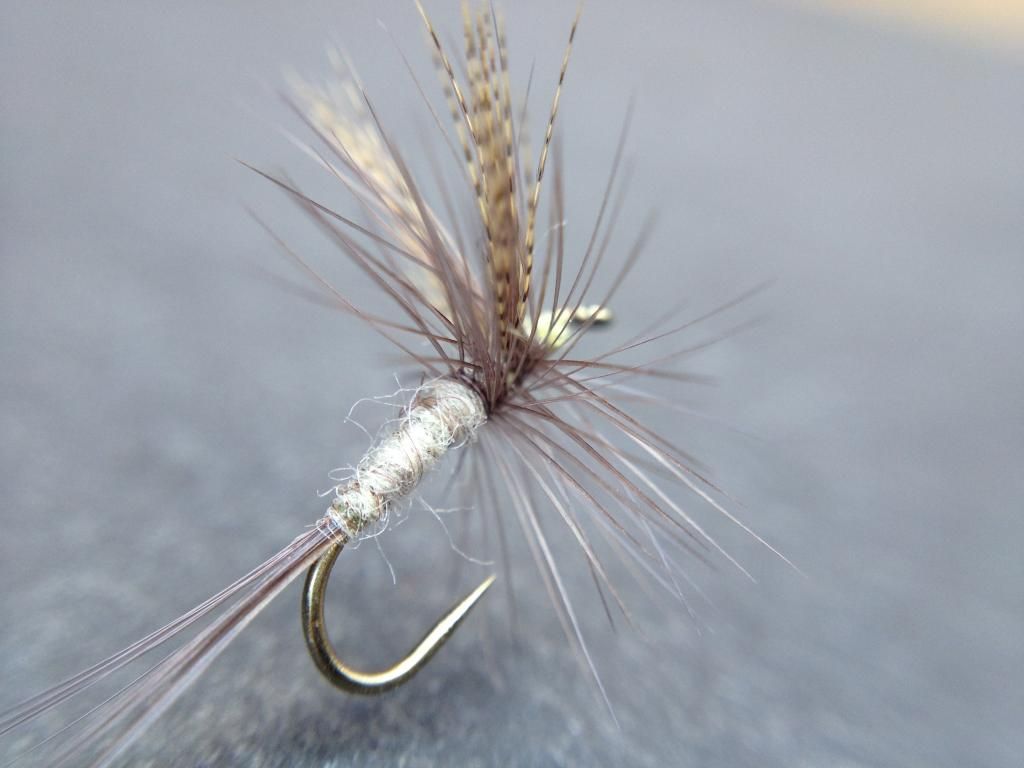 A generic blue dun with medium dyed mallard flank, muskrat body and medium dun hackle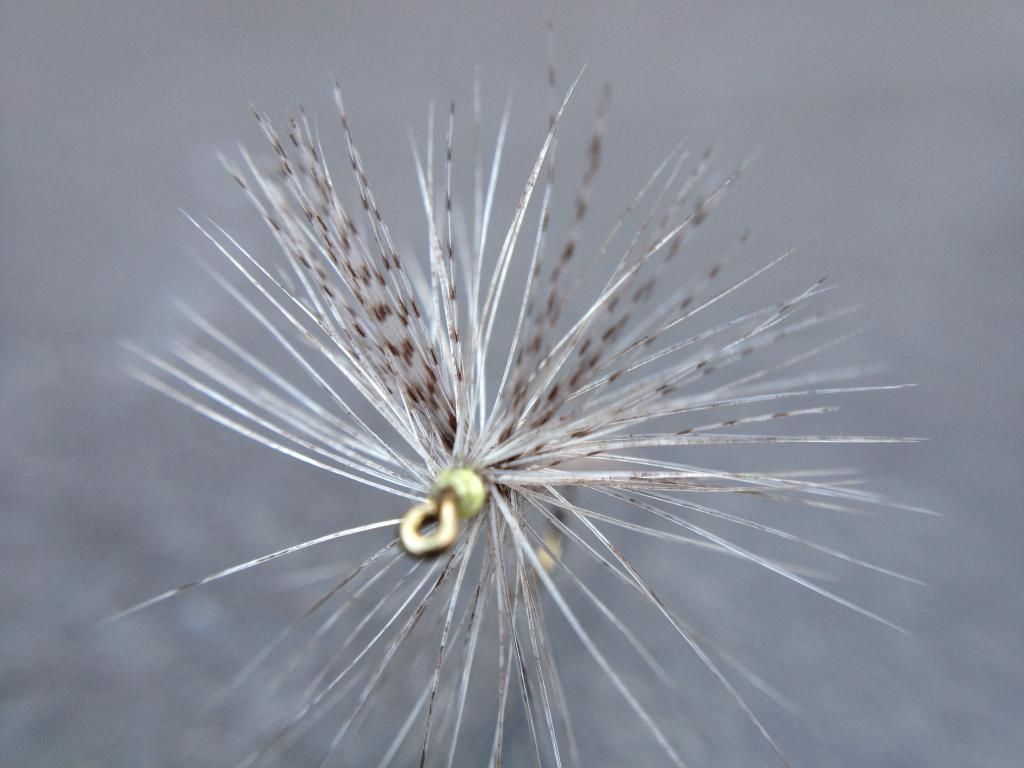 Just for fun I have also tied up a Phd in the Hendrickson colours.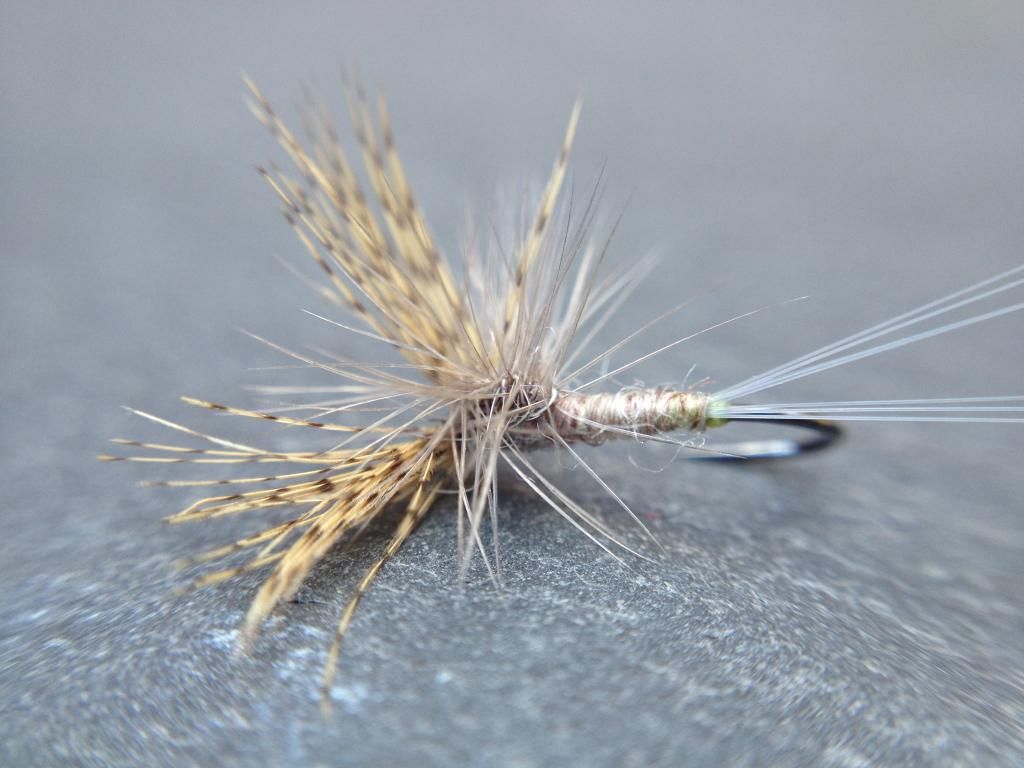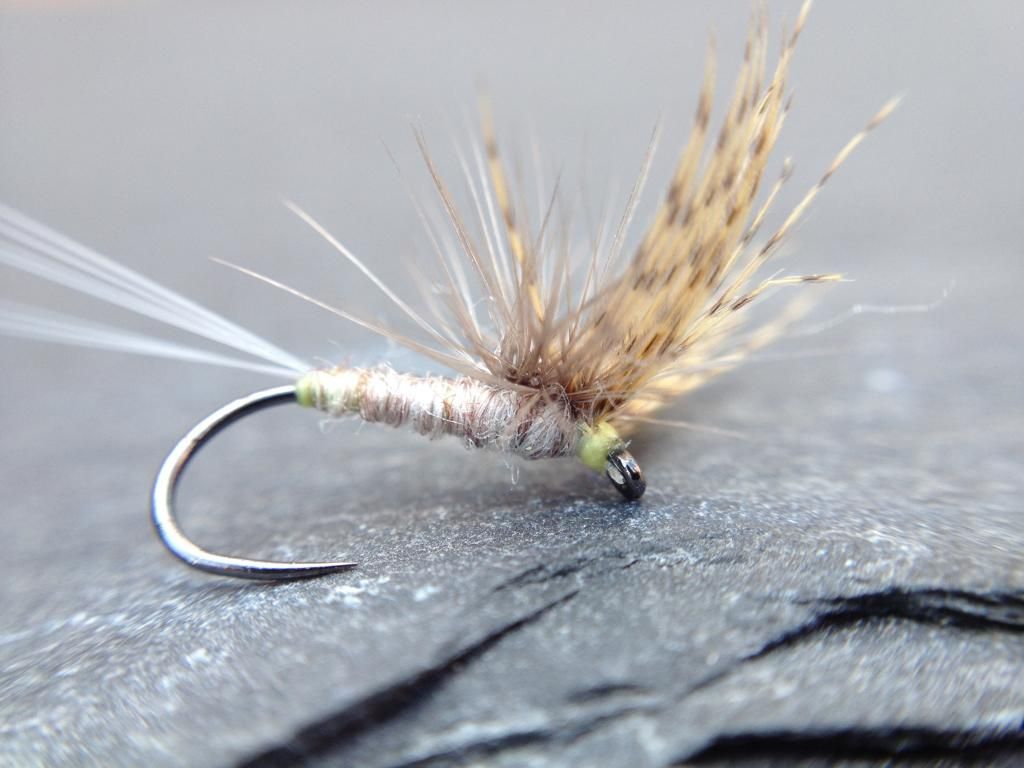 This is a colour combo for the Phd that I like
You can find Nature's Spirit dyed mallard flank at Funky Fly Tying
here.