Went for a very brief trip this afternoon having finished work at lunchtime. The wind that howled the previous night had died down somewhat although rain greeted me on my way. I found the river in good nick, with a good volume of water flowing through and a slight tinge. This was certainly a fishing trip as the catching part I found particularly difficult and it wasn't until the end that I finally caught a fish.
I could see the fish holding station in the current, but my position meant I couldn't use the end of the fly nice to signal a take. Casting my team of two flies across the flow I watched as the grayling purposefully moved across the river and intercepted the fly; fish on. A lovely grayling fought sinuously in a strong current and although it would be small by national standards it was average for the river.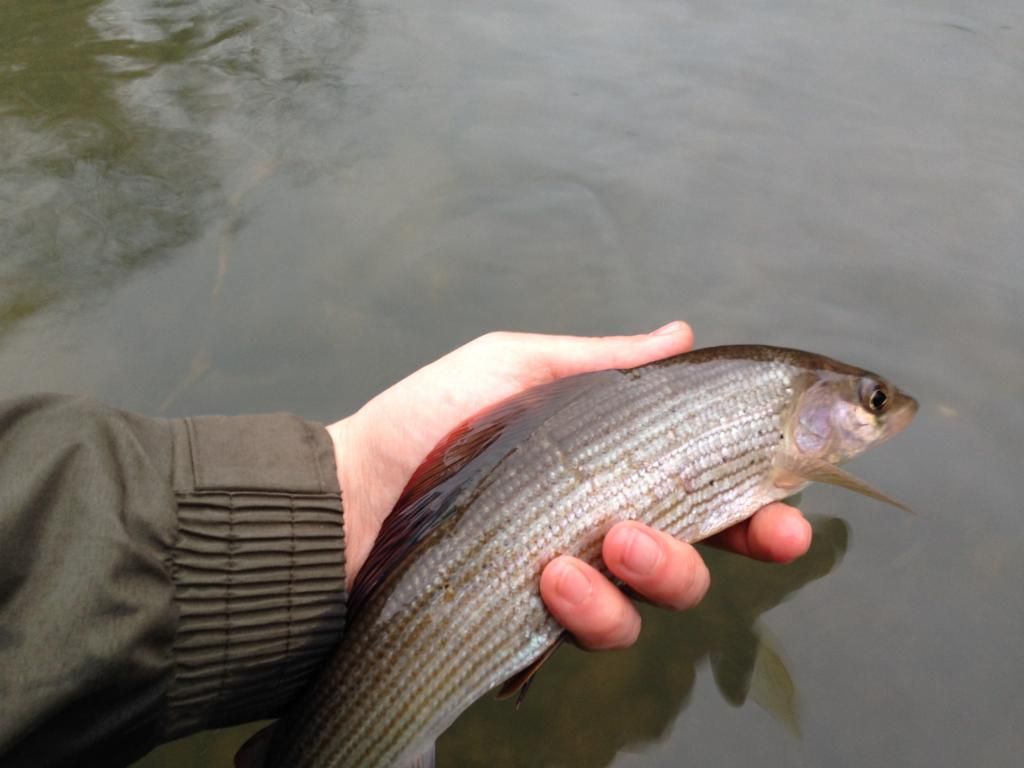 It was great to get out and even better not blanking, but the pressure was really on and I seriously thought I wasn't going to catch anything. Hopefully I'll fare better next time.