I wonder if I'm alone in having several successful dry-flies that possess grey bodies. A fail safe pattern that I would never leave without is the Adams Klinkhåmer.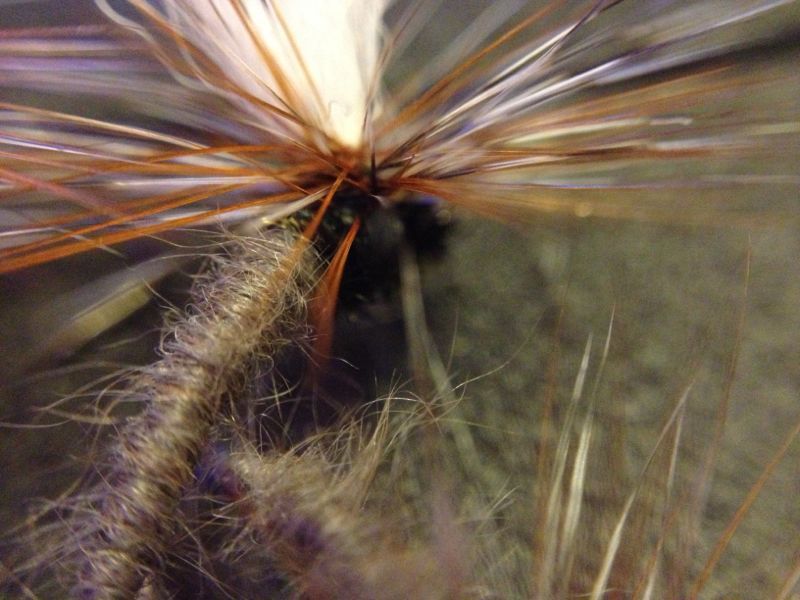 So it would be safe to presume that the original Adams along with other variations would serve well.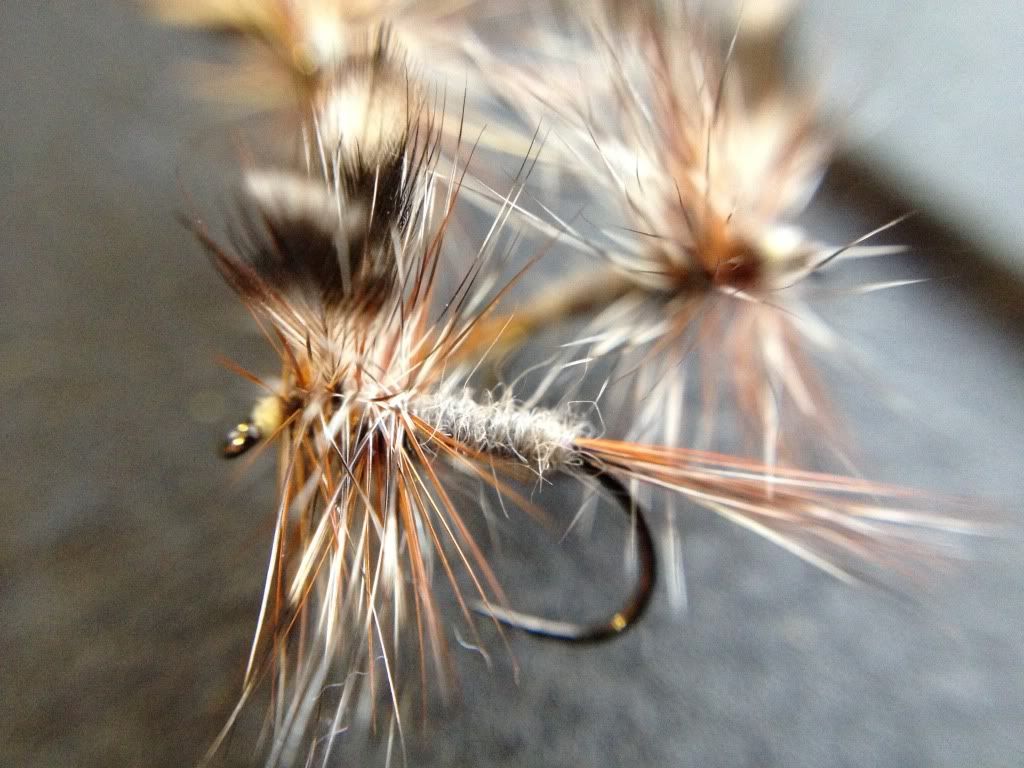 Adams in its original guise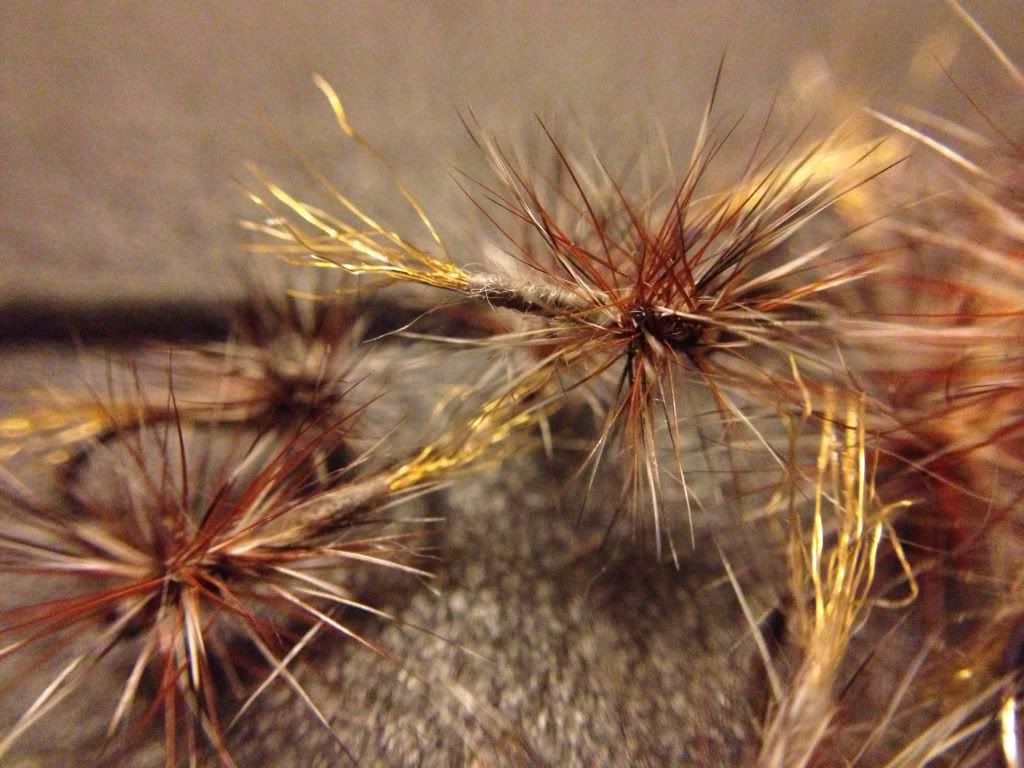 Adams paraloop emerger
Another established pattern is the Grey Duster. Originally tied to represent an emerging midge, many use it to imitate olives.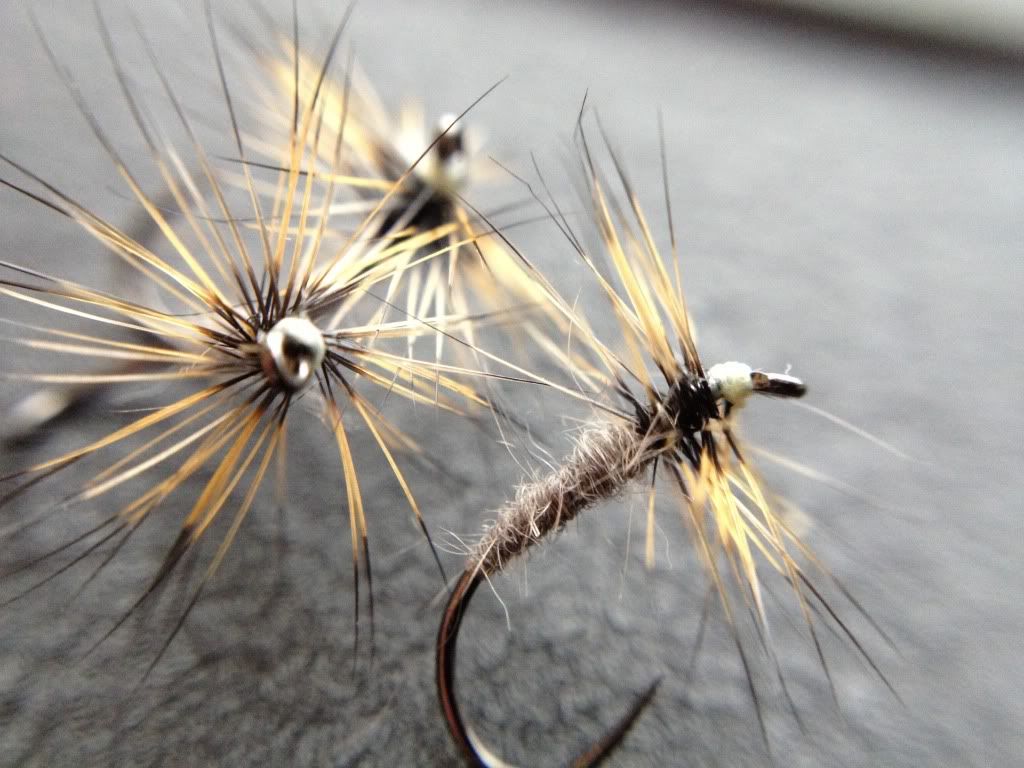 Grey Duster with golden badger hackle
What about Oliver Kites Imperial. Tied as a Large Dark Olive pattern it incorporated heron herl for the abdomen.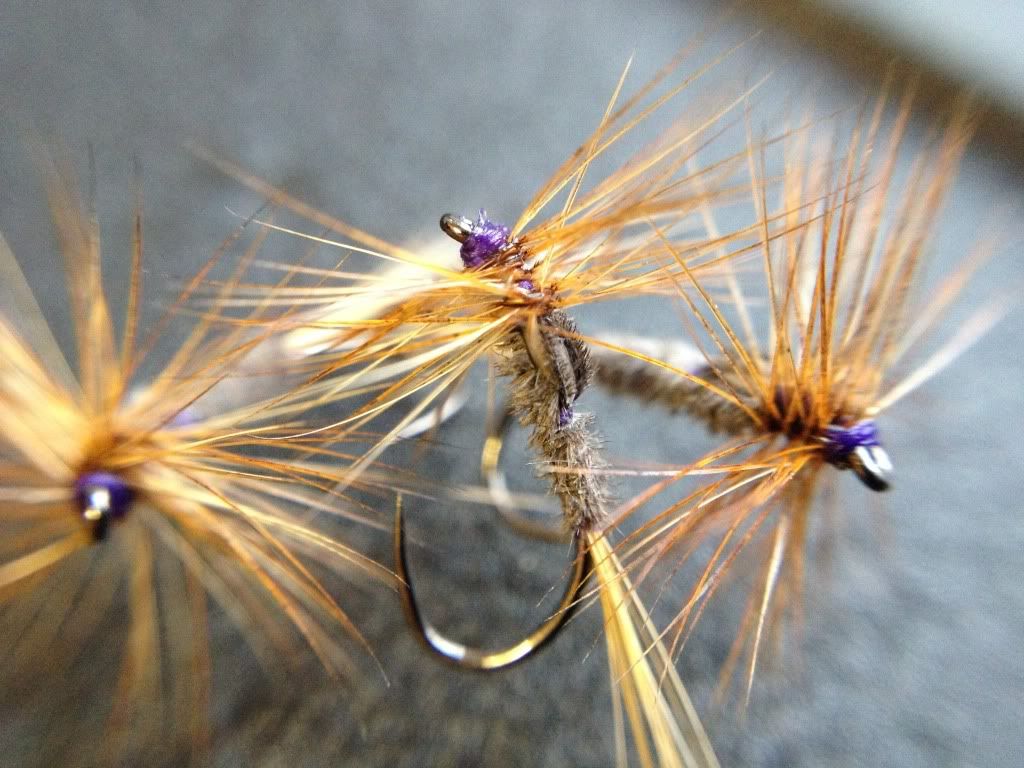 Kite's Imperial variant tied with a medium ginger hackle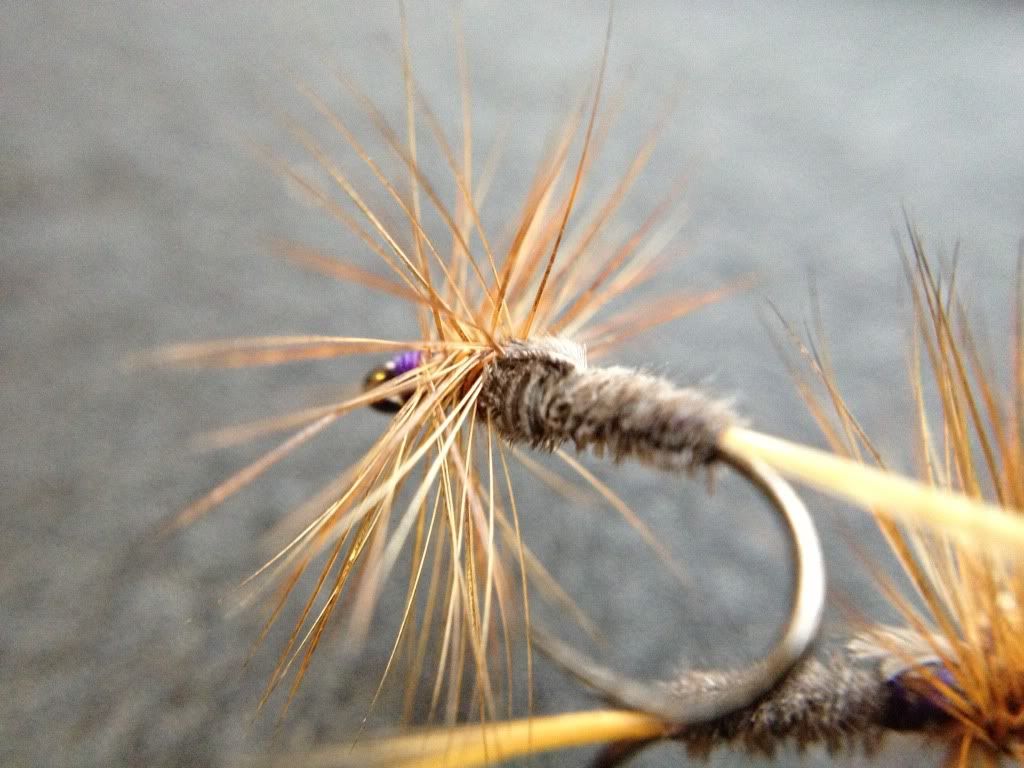 Peter Hayes' PhD is without doubt my favourite olive imitation. Muskrat provides the grey in this pattern; also in common with another successful grey bodied fly it has an underbody of yellow thread.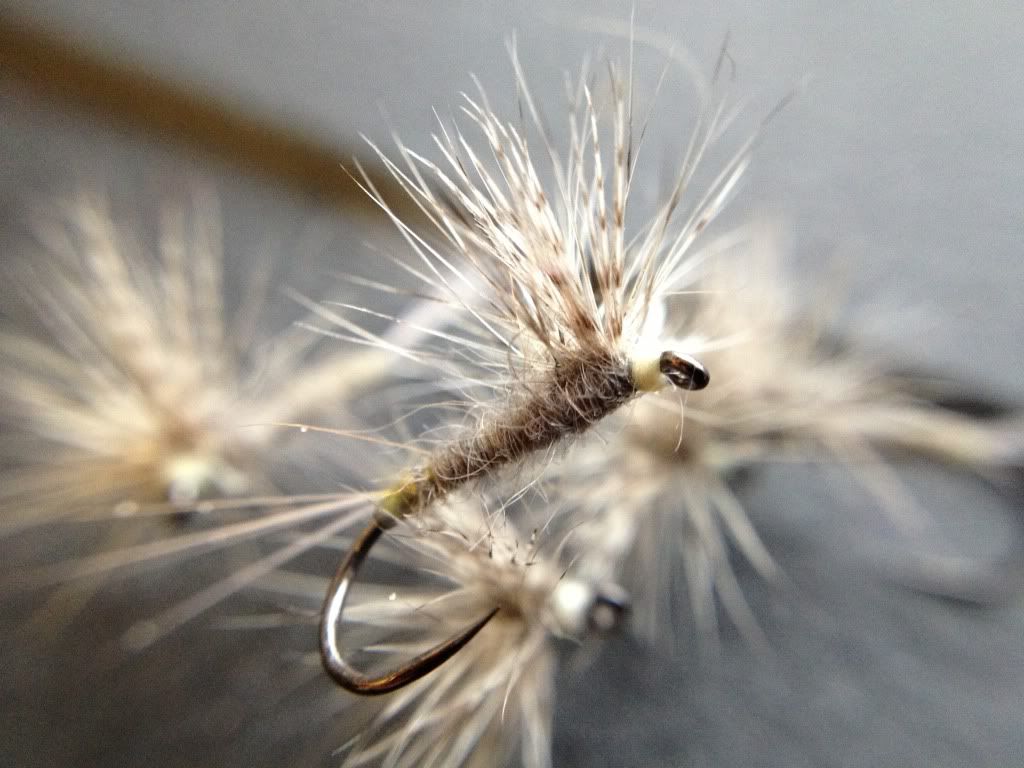 PhD showing the underside. The hackle is tied paraloop style.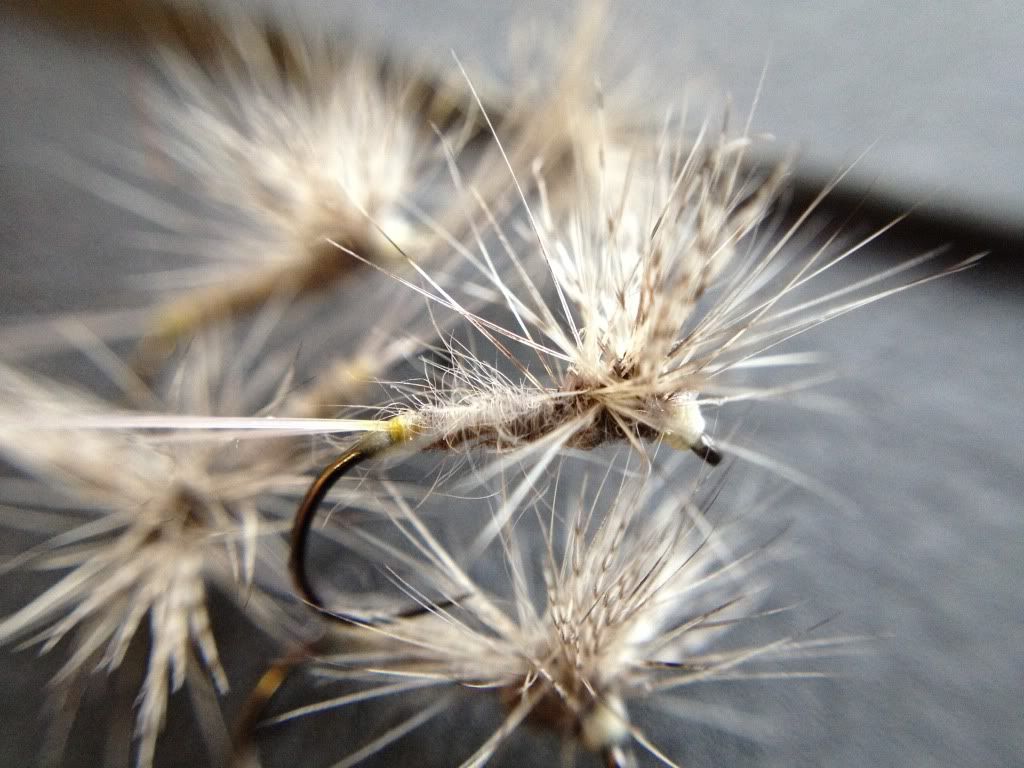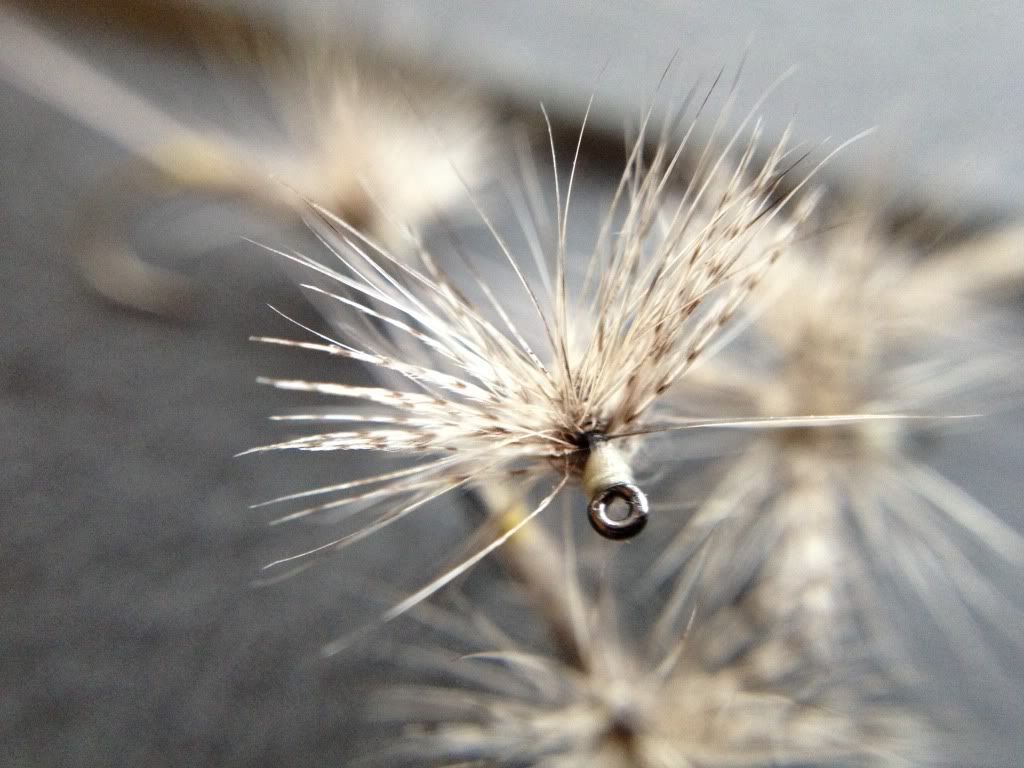 Front view showing the paraloop hackle and split wing
The Waterhen Bloa is one of the all time greatest north country spiders. A body of yellow silk with a misting of mole fur for dubbing. So it would be safe to apply the same to a dry-fly. Having never spoken to john Tyzack I don't know if the WhB was the inspiration behind his JT olive, but I like to think so. I have never used this pattern before but I have plenty tied up for the coming season.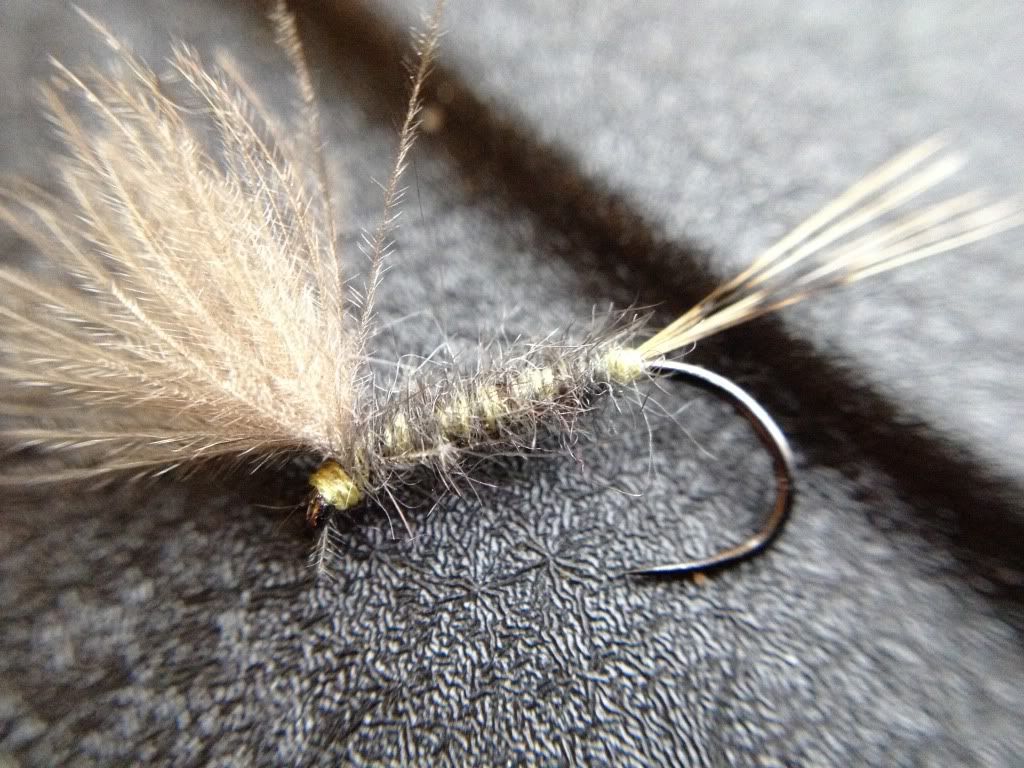 The JT olive
JT olive tied with a sparsely dubbed body