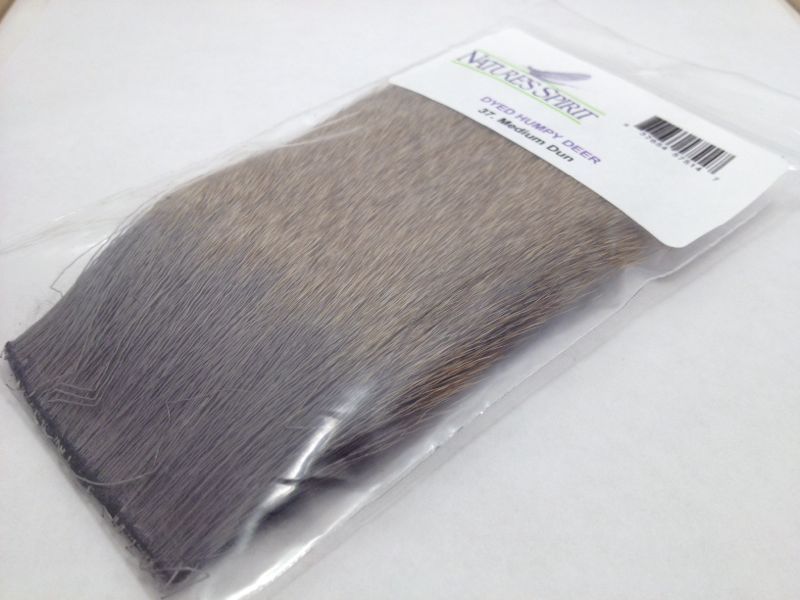 I have been accumulating some new products from Nature's Spirit. They have a very good range of deer, elk and moose hairs, one that has caught my attention is Humpy Deer, the one I have is dyed medium dun.
The blurb says "
Long, fairly fine hair with nice tips. Just the
right textures and length for tying high floating humpies. This hair also spins well for collars and heads."
The patch is dyed well and the colour even and to be honest it is what the tin says. You can find the Humpy Deer at Funky fly tying.
I am determined to catch at least one trout on a Humpy next season.