I've been rather busy these last few weeks. The house purchase is rolling along smoothly, and I have been working overtime where I can fit it in, just to make things easier. I still have a pretty horrendous credit card bill to pay. My own fault really, too eager to tie some of these up and ooo, they look good I'll have to get the materials to tie them too. Ahh but what the heck, it'll all last me for years.
This morning there was no overtime available and as I didn't start work until half one this afternoon I'd have been foolish to not use the opportunity to get a few hours fishing in. And in all honesty this would probably be my last session this year.
I have been tying a few heavy bead head bugs and such for grayling and I was determined they would get a swim of some sort.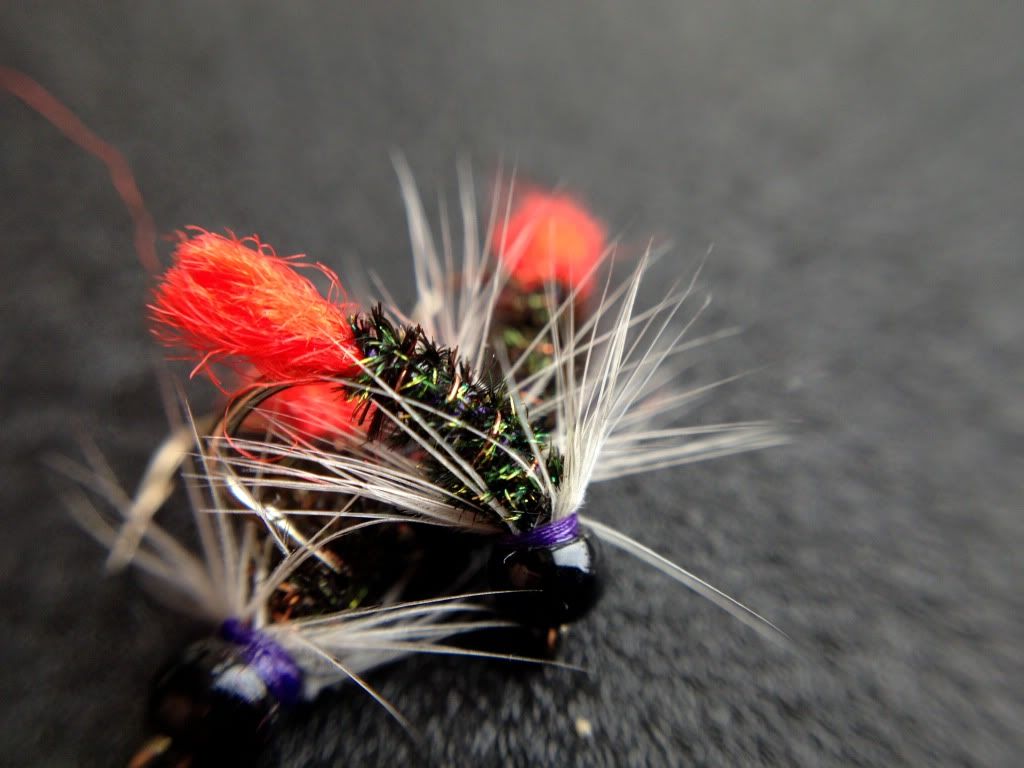 Sturdy's fancy bead head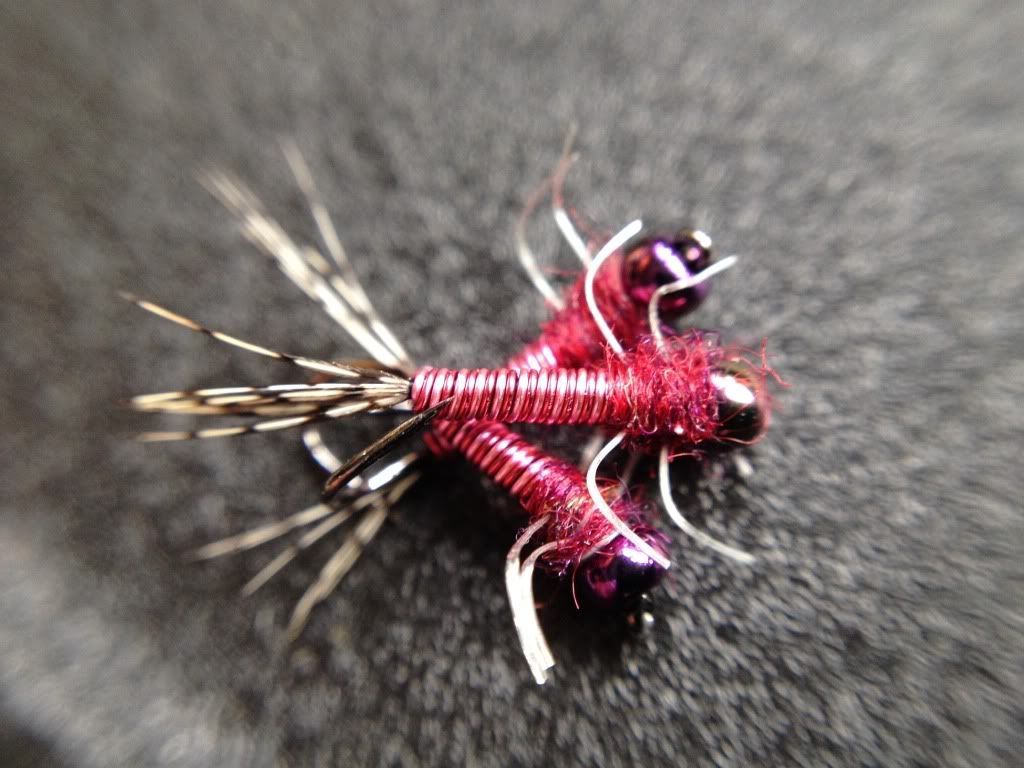 Pink baetis nymph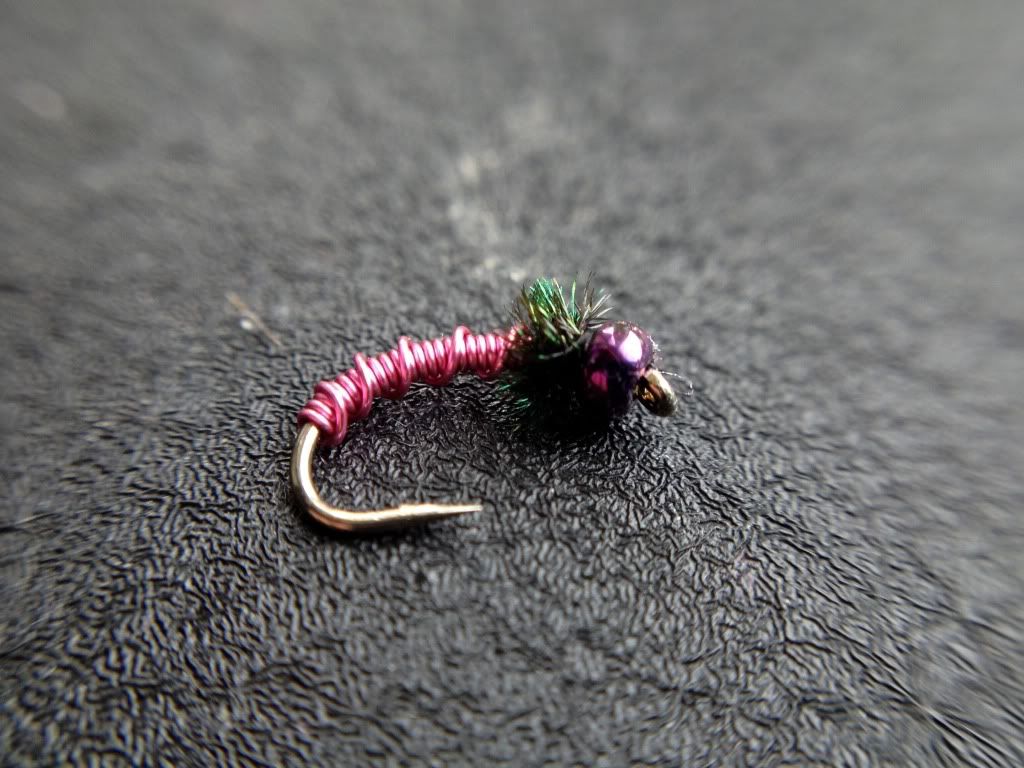 Pink brassie
The river was painfully low and clear. I could see the fish shoaled up and they were very spooky, added to this, was the winter league coarse fishing match that takes place every Wednesday. Not much I could do but fish around them. Thankfully it turned out they had left alone many of the areas I wanted to fish.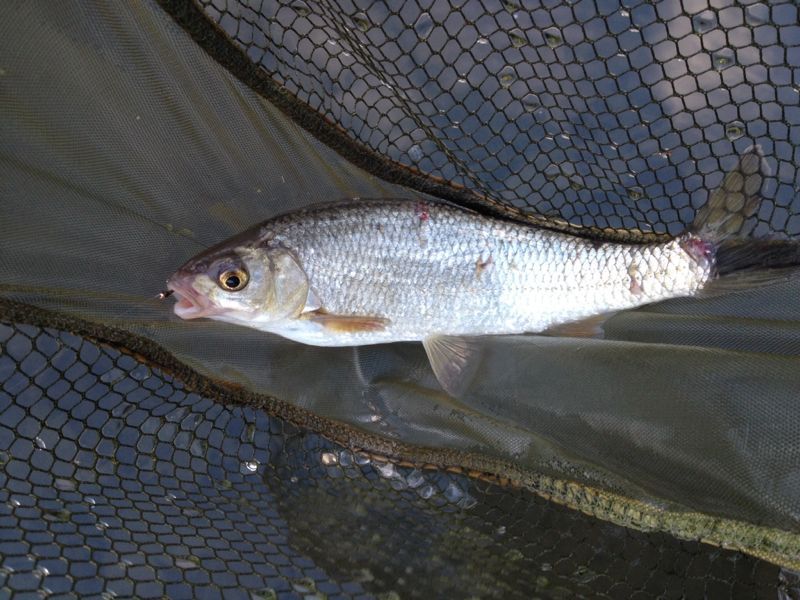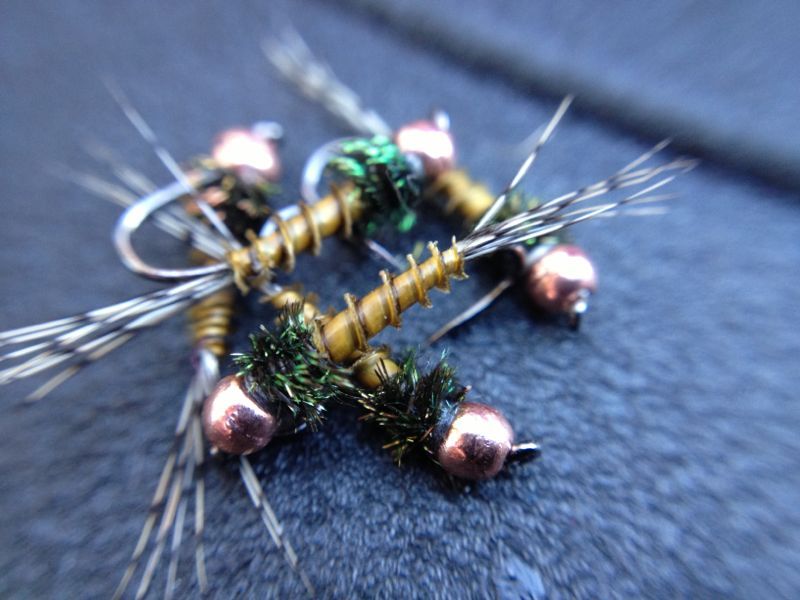 I started in a slow pool of moderate depth, I knew it held silverfish and with some persistence, I winkled out two dace on a size 16 biot bodied bead head nymph.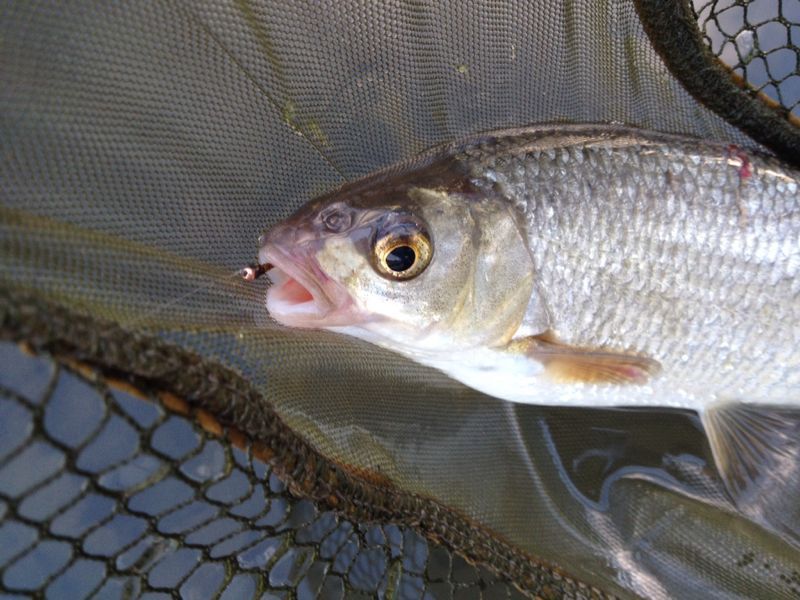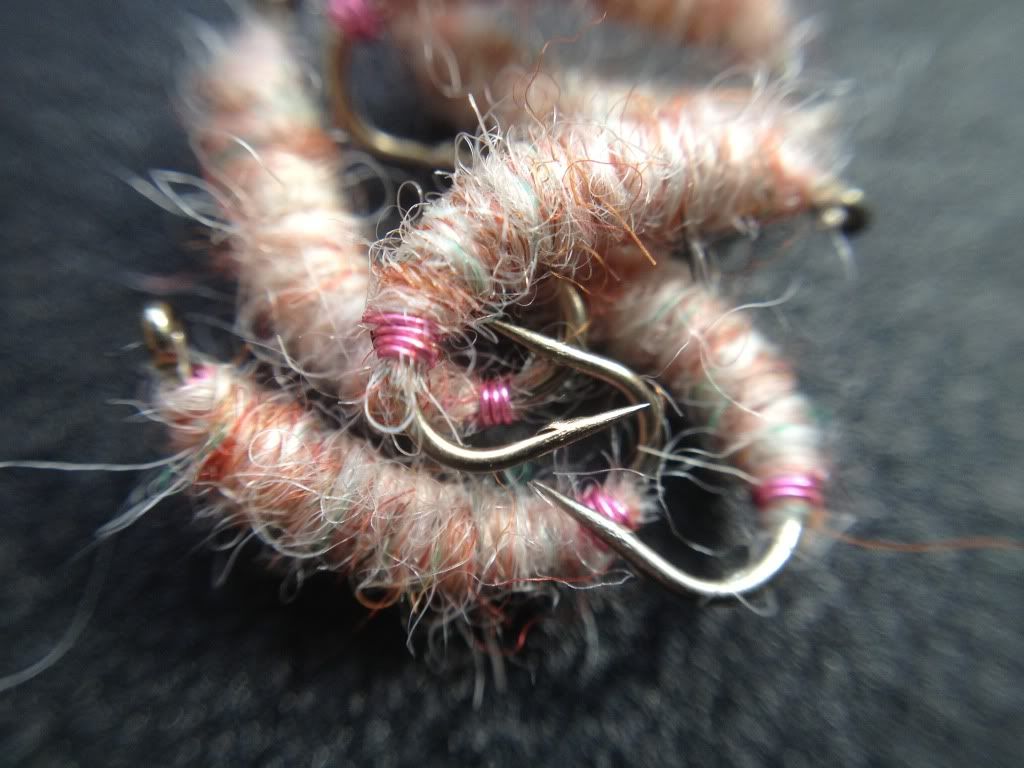 Utah Killer bug
Next swim was below a weir. I fished a short line with a Utah Killer bug and JP caddis pupa and after some time I caught my first and biggest grayling. The UKB proving too irresistible. No other fish came out of that pool so I moved on. Another weir only produced an OOS brown trout.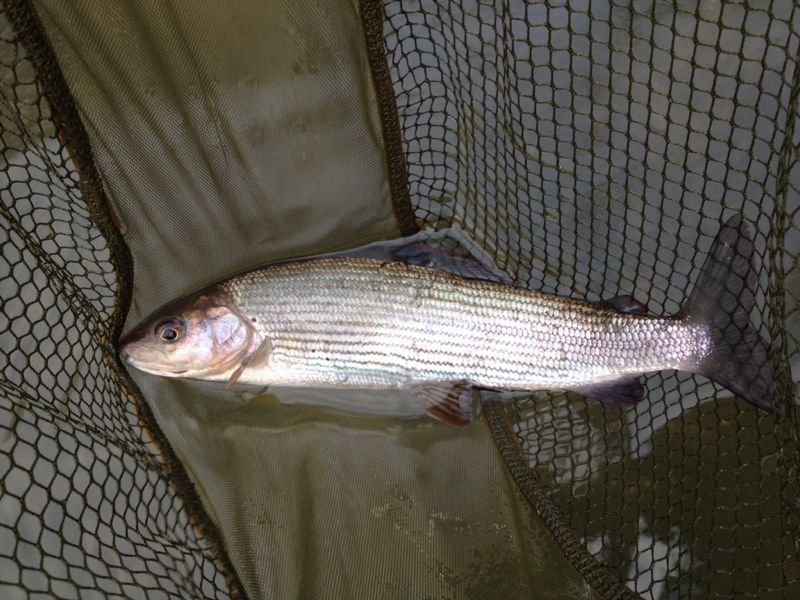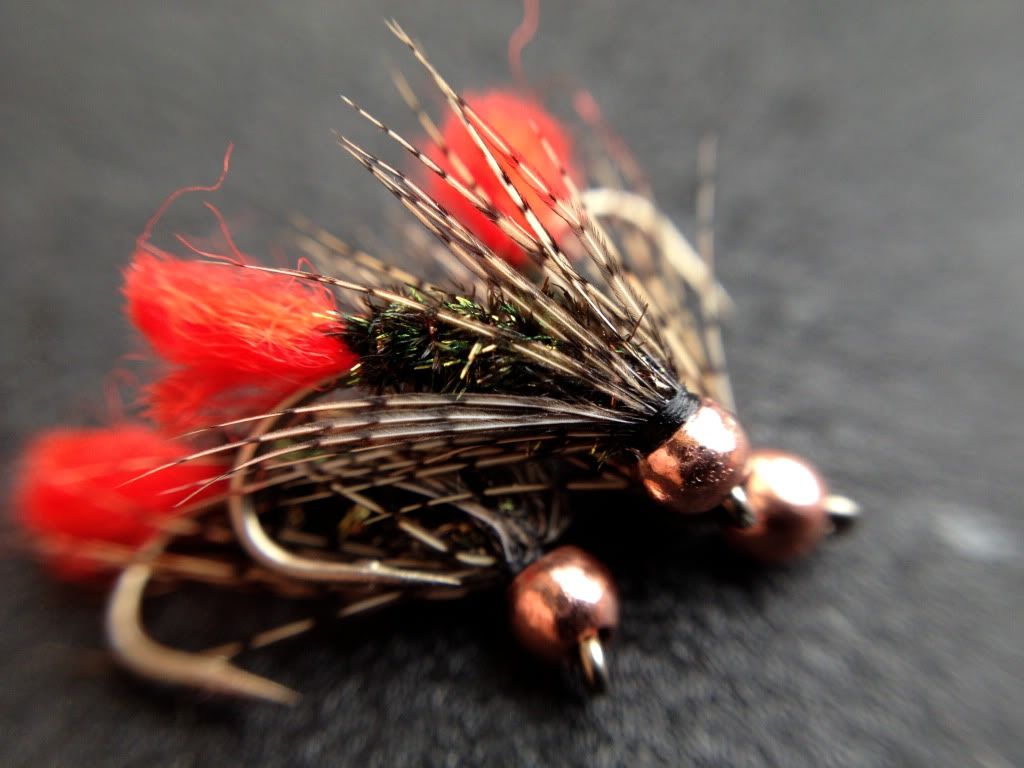 Red tag variant bead head
The last area I tried was another weir that is much deeper than the majority on this stretch I fish. I have had more grayling from this pool than anywhere else. I changed the JP caddis for a red tag variant bead head as it has a bigger tungsten bead, first cast at the tail provided another grayling of around eight inches. I fished on catching another two grayling of similar size and two more OOS trout one of which was a lovely fish around twelve inches.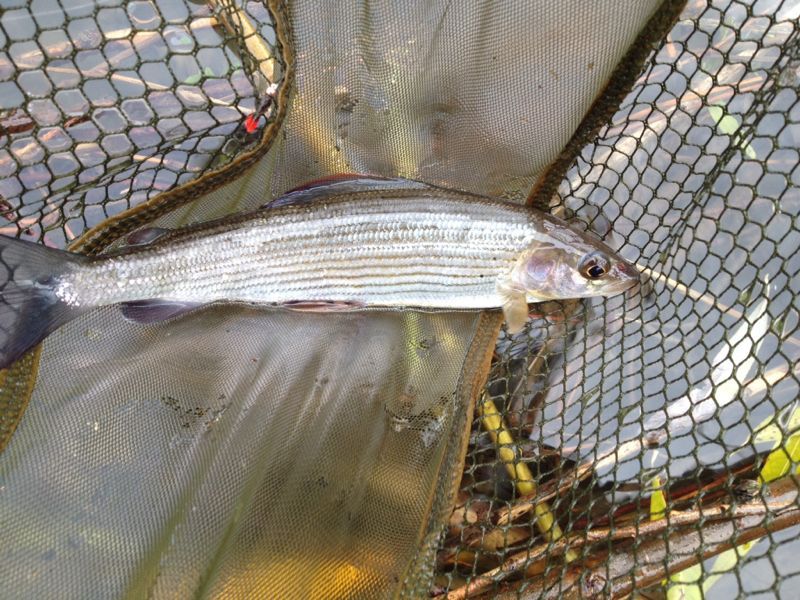 Further down the pool from where I was fishing there were a pair of trout cleaning a size-able patch of gravel. I saw several redds throughout the morning which bodes well for the future. That future does look bleak though after having a conversation with one of the matchmen, he told me that last week a foreign national was trying to sell two carrier bags full of trout to one of the butchers in town. I only hope it wasn't true but I have no reason to disbelieve him.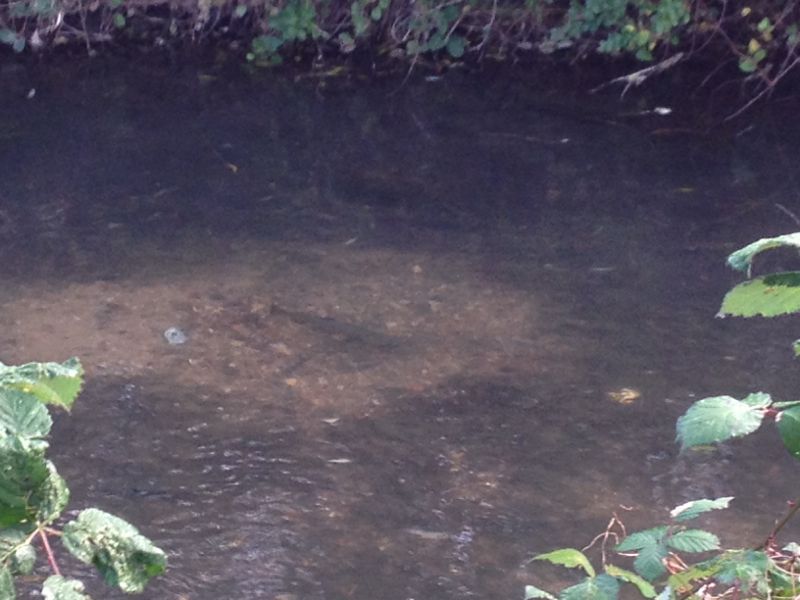 Male trout lying over the redd