A benefit from buying a mass collection of magazines that you've not read before, are the numerous new articles and flies. One such article was in February 2012 edition of FF&FT. An article about long lost north country flies, revealed to me a fly with my surname attached to it. Unfortunately it wasn't one of my relatives who invented the fly, although my origins do lie in the North of England.
The fly is called Lupton's Fancy. Phillip Lupton was the flies creator along with Derbyshire fly-tyer Roger Wooley. Born in Middlesbrough in 1894, he eventually moved to Harrogate where he became a member of Harrogate Fly-Fishers club. Lupton's Fancy was used and became popular on the Harrogate FFC beats of the River Nidd.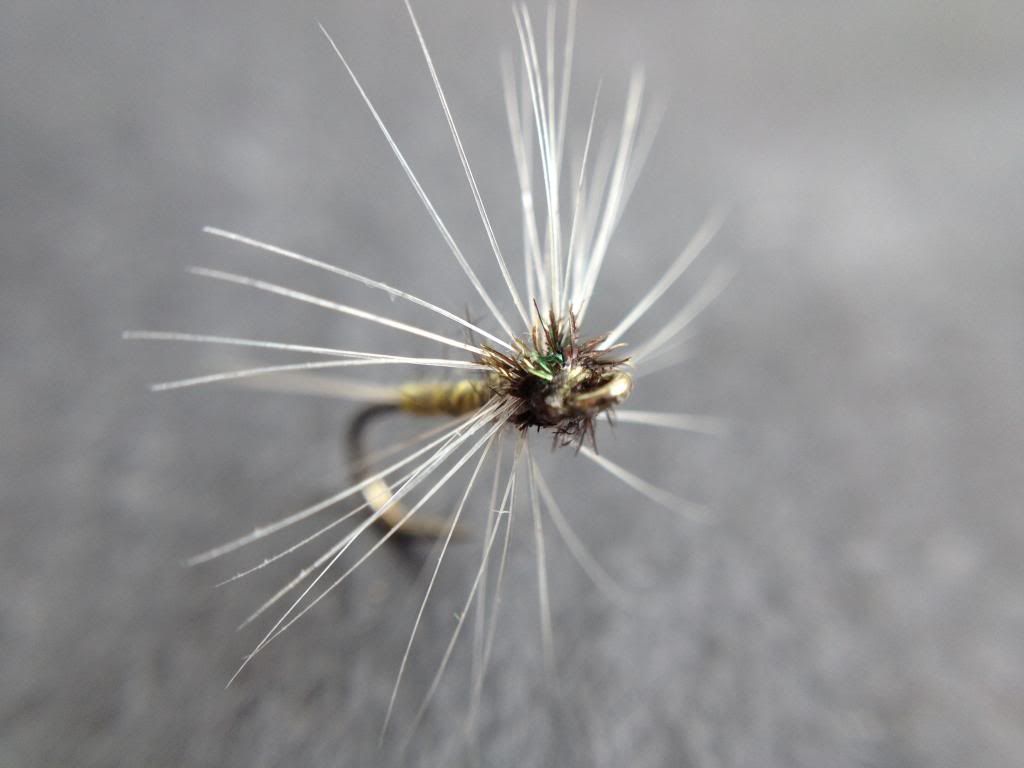 Tail: Three wisps of light dun hackle
Body: Yellow silk dubbed with mole
Hackle: Light dun cock
Head: Peacock herl
I have used a Daiichi 1110 straight eye dry fly hook available at Funky Fly Tying
here.