The trout season officially started on Tuesday. My fishing season officially started today. I've been waiting what seems an age for this week to come round. Luckily my shifts have fallen rather well, giving me back to back afternoons.
I arrived just after one. I had, in my mind, to try an area that I didn't touch at all last year. This part of the river generally runs with more pace and vigour, it looks to have been spared any heavy modification. Running though parkland it is lined with large trees; a tight spot but easily fished with a short rod.
As it happened I stopped off at the very top of the section. Looking at the river it was running clear and with a good push of water. An area that is normally quite shallow - only holding the odd fish - had much more depth, crucially it held actively feeding fish.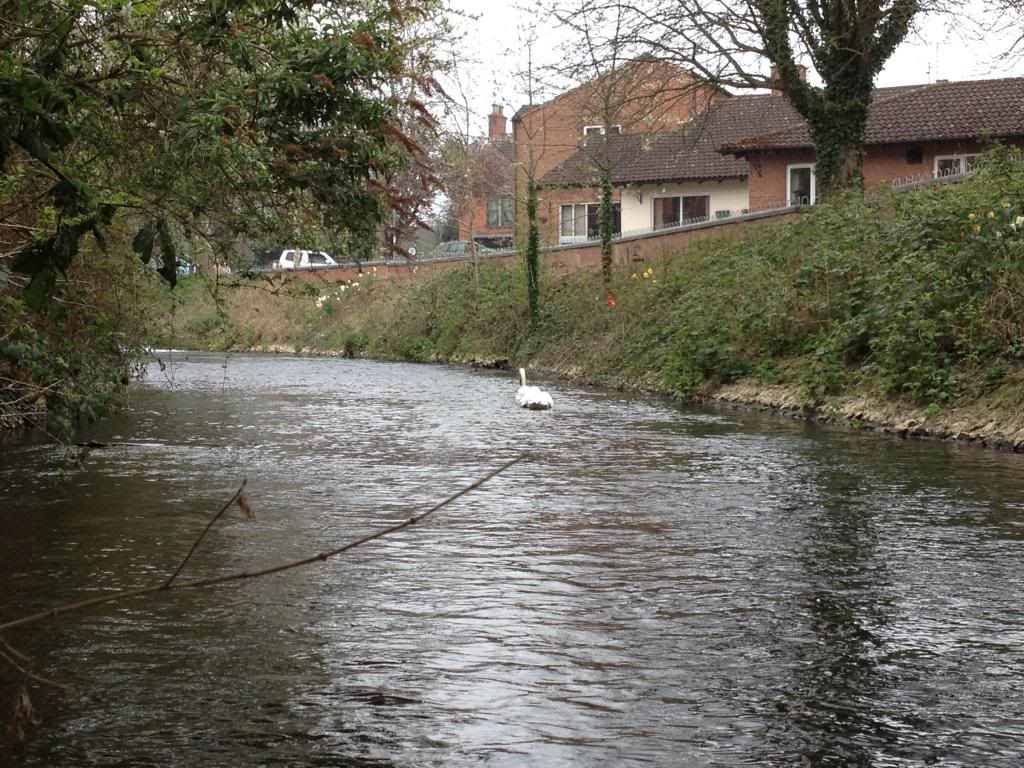 Looking upstream, the weir is just around the bend.
I walked along the path to a point below the run. Where I entered the river was shallow and held no fish. Slipping into the water, I made my way across to the opposite bank, my intention was to tackle up slowly whilst observing the water ahead.
I saw a couple of duns hop-skip their way downstream, and with more hope than anything I tied on a Barbour paraloop dun and an OE baetis nymph. As I started fishing it quickly became apparent that my choice of dry-fly was questionable, not because I felt it was the wrong, but because I found it difficult to see drifting down. I tried, but it was no use, I had no confidence not being able to see the fly properly; as I was essentially fishing the duo method I needed to see the dry-fly to register any takes on the nymph.
A quick change to a fluro-pink-posted Klinkhåmer saw an instant visibility improvement. I added a quilled river Diawl-Bach to the leader as the klink could support another fly. The change brought a needed boost in my effort, I finally felt like I was fishing properly. Unsurprisingly, I then caught a fish. It's amazing what difference a bit of confidence does.
The first was small at around six inches, it fell to the Diawl-Bach. I continued up the run and it wasn't long before the next fish came. This one was bigger at around ten inches; it had the brightest white edges to its ventral and anal fins.
I was now getting to the top of the run which starts as a small weir. I hadn't planned to fish this part but saw no reason not to. A tungsten bead JP caddis pupa was the only fly change, as I needed to get down in the faster, deeper flow.
Working the edge of the current seems, the klink was violently pulled under. I became attached to a leaping silver fish. I instantly thought rainbow, only because I had been told by a local last year that he had caught them although I have never seen nor caught one myself. As I netted the fish I was greated by a bright, silvery trout, not a rainbow certainly, but surely not a sea trout?! The fish was immaculate, if a little hollow. I have never caught a trout that was such a bright silver. I know that the EA, along with other bodies, are working to improve the accessibility of rivers flowing into the wash to migrating sea trout. So it could be possible.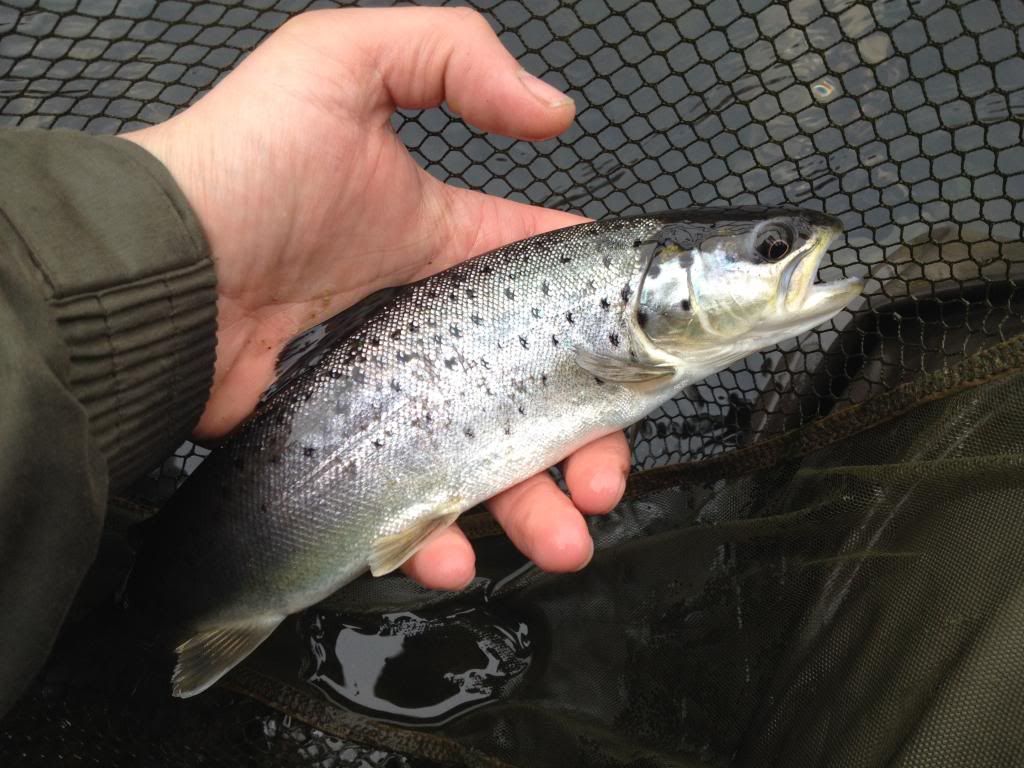 Bright silver; I have never caught a trout in this river that wasn't golden yellow.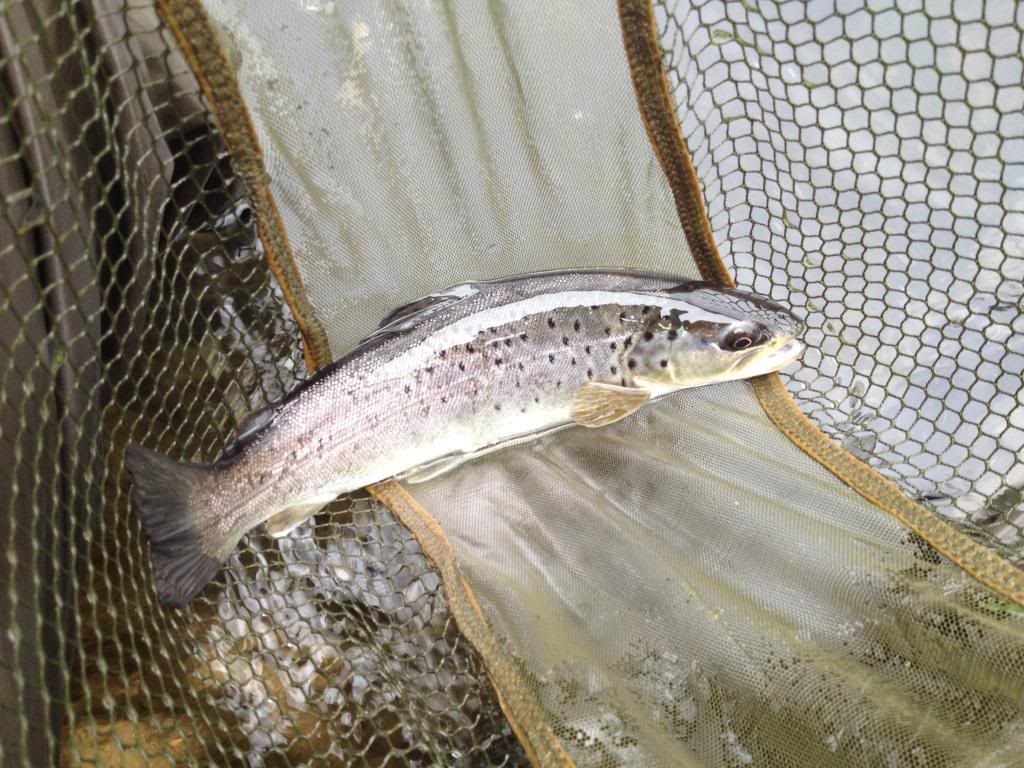 Continuing to fish the pool I caught one more trout. This was the biggest by far, a good fifteen inches long and again hollow in the belly. It fought well pulling line of the reel, this along with the last fish fell to the JP pupa.
After a slow, frustrating start, I finished the afternoon happy with my efforts; a little disappointed I didn't catch on a dry, but I only saw two rises and less than a handful of duns. Tomorrow I'll be going where I originally intended to today.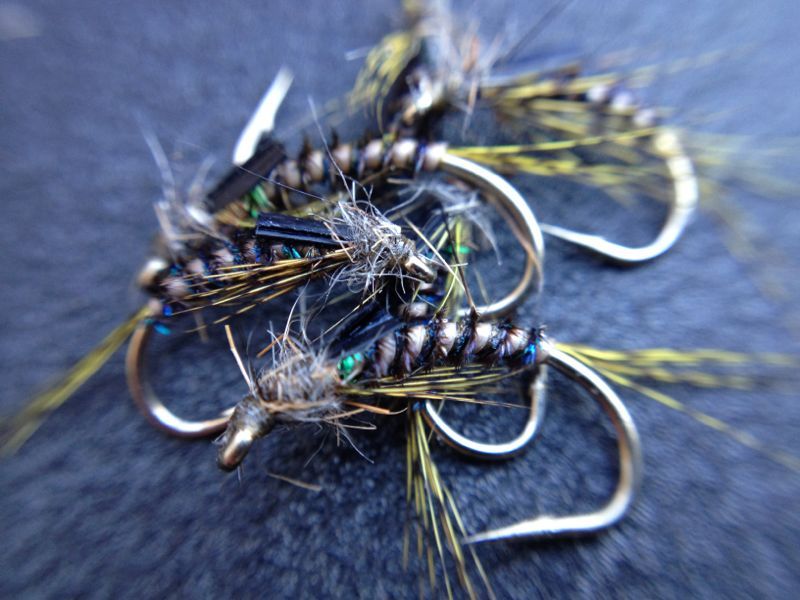 Quilled river Diawl-Bach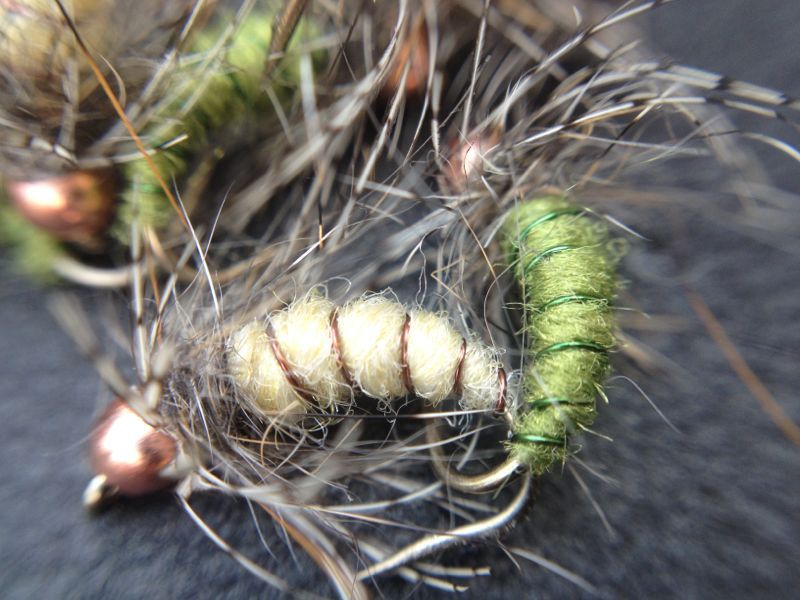 JP caddis pupa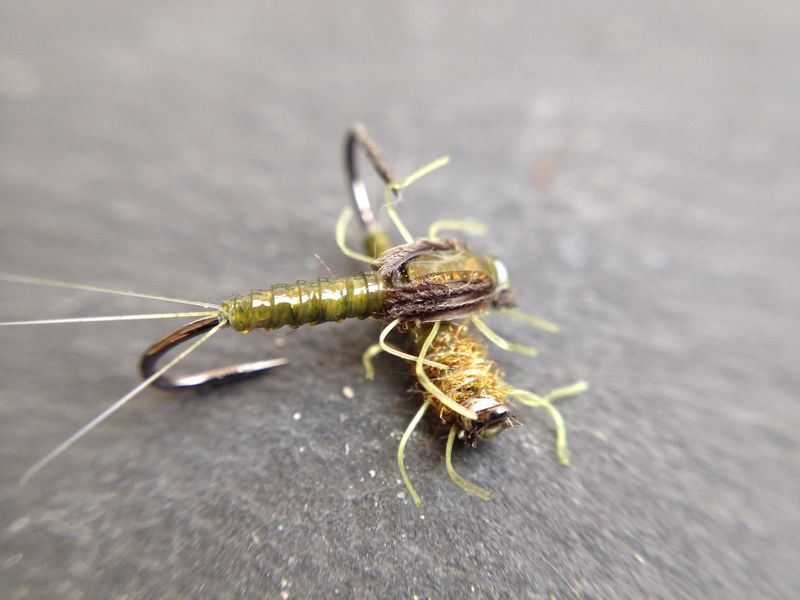 OE baetis nymph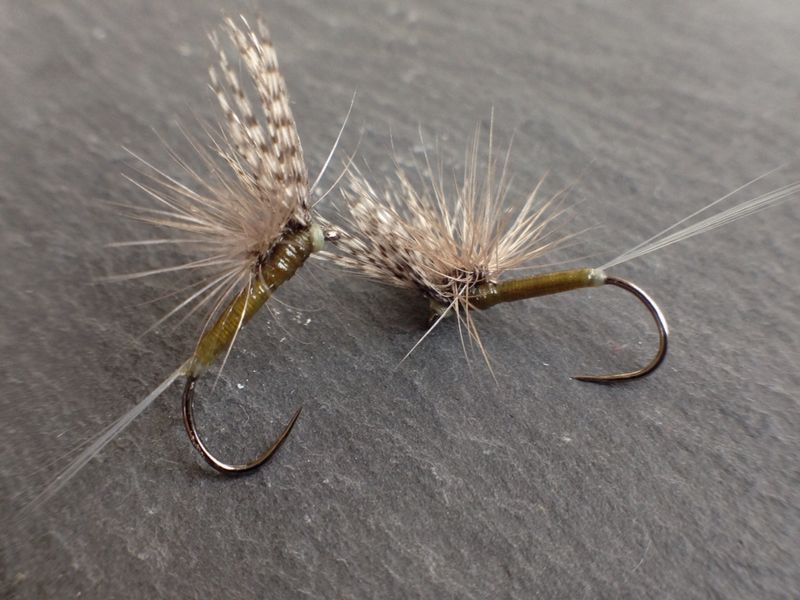 Barbour paraloop dun